Summary
Learn how to use the MindBridge sidebar to access:
---
Navigate MindBridge with the sidebar
The sidebar changes dynamically as you progress through the app.
Open the MindBridge sidebar.
Select the link you would like to go to.

MindBridge icon — Go to the Organizations page
Data* — The landing page for your engagement, this page houses the data for each analysis in the engagement
File manager* — Stores files imported into MindBridge
Analyze* — Houses all of the analyses within the engagement
Audit plan* — Houses all of the tasks you create for further investigation
View all engagements* or View all organizations** — Go back to the Engagements or Organizations page
Engagement settings* or Organization settings** — Go to the settings for the current engagement or organization
Admin — Houses the settings for user management, account groupings, libraries, and more
Support — Select to expand the support menu

Knowledge base — Go to the MindBridge knowledge base
Grant MindBridge access*** — Formerly "Get assistance," this option lets MindBridge's technical team dig into data-driven issues
Get help — Open the Support panel where you can request a callback, engage in live chat, or leave an email message

Notifications — See updates on your activity, such as new analysis notifications
Your username — Select to expand the account menu

Your account — Houses the tenants you belong to as well as your account details

Log out — Select this option to sign out of MindBridge.
* This option is only available once you have entered an engagement.
** This option is only available from the Engagements page.
*** This option may be hidden by your organization. Contact your App Admin for more information.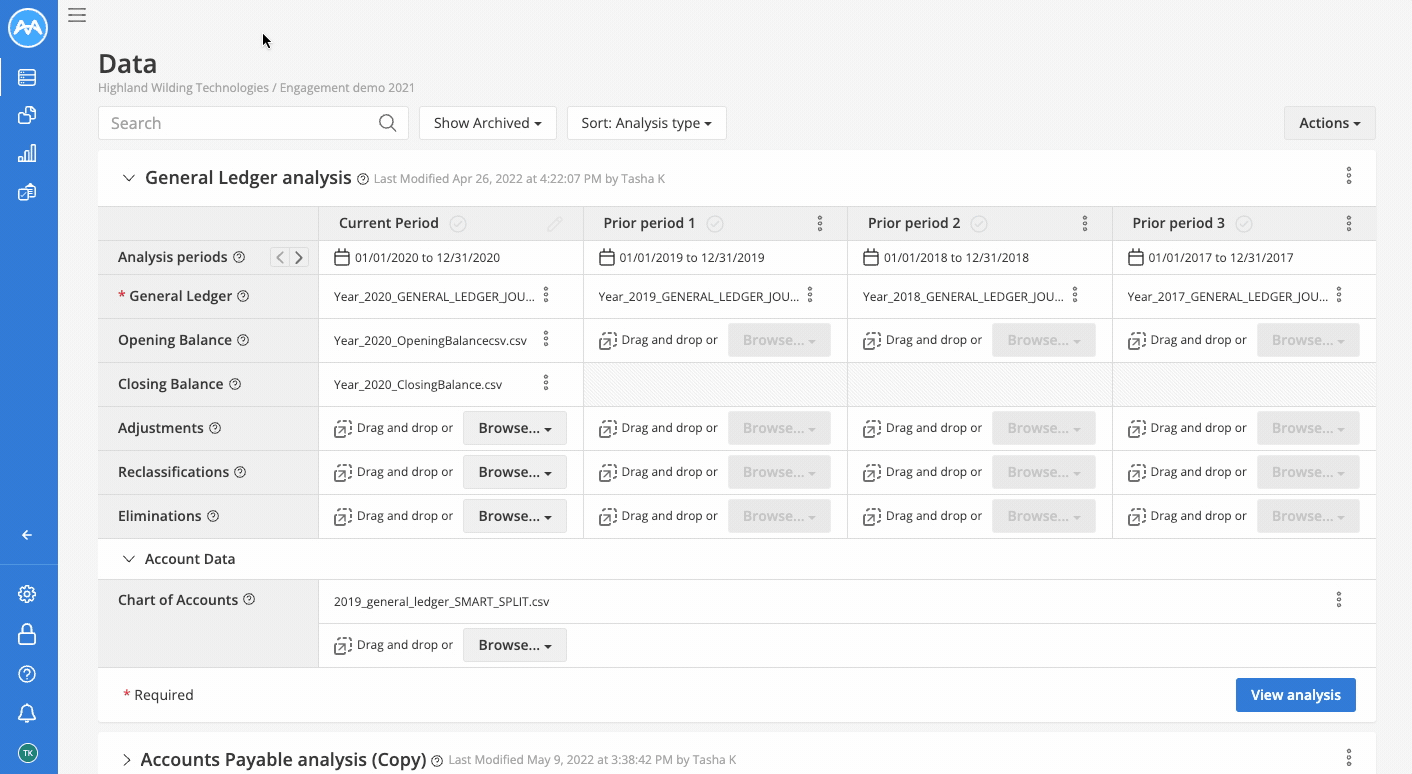 ---
Anything else on your mind? Chat with us or submit a request for further assistance.