Summary
Learn how to create an analysis within an engagement in MindBridge.


---
Configuration details
To create analyses, you must have Manager access to organization. Learn about different user roles available in MindBridge.


---
Navigation
To perform this task, go to the desired engagement or continue from the Create engagement page.


---
Create your first analysis in an empty engagement
When an engagement is created you will have the opportunity to immediately create the first analysis (or analyses) following a step-by-step process.
However, if you've used the Save and exit option during engagement creation you will be returned to the engagements page. Any time you choose you view an engagement without any analyses you will be taken to the Create Analysis page.
Select the analysis type (or types) you wish to create using the checkboxes, which will provide you with some customization options for your analyses. Each analysis will inherit its default name from its type, but you can change it to anything you like.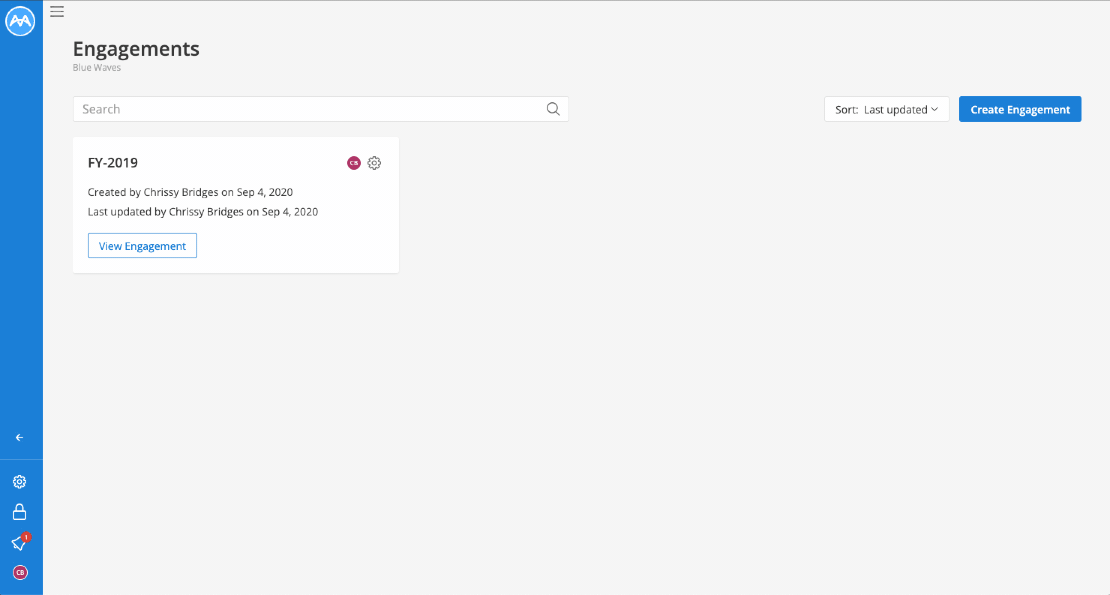 Within each analysis you can define if it is a full analysis (default) or an interim analysis. If you are running a full analysis you will have to provide the start and end dates for your analysis period, and if you are running an interim analysis you will also have to provide the interim as-at date.
Note: The interim as-at date cannot occur before the analysis period start date or after the analysis period end date.
When you are satisfied, select Create analysis.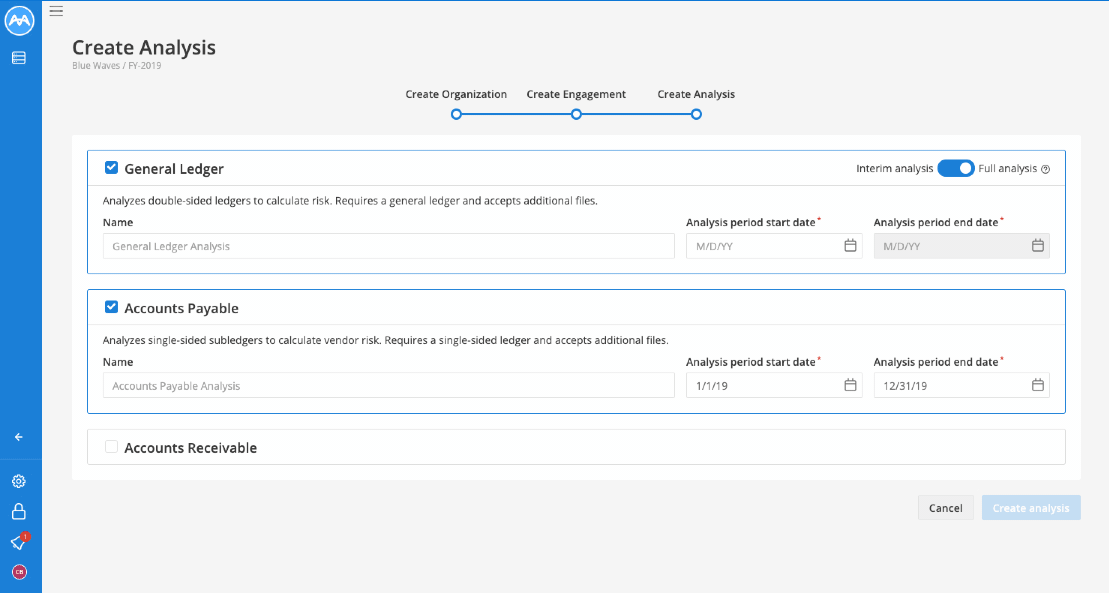 ---
Multiple analyses
You can run additional analyses within the same engagement. This is an important feature for instances where you might have subsidiaries or multiple general ledgers within a single engagement. This is also useful as you work with your clients over multiple years and want to keep their analyses within a single engagement.
When you create multiple analyses within an engagement, they'll share that engagement's control point settings and account mappings.
Now that you've added analyses to your engagement, you can begin importing data:
---
Anything else on your mind?
Log in to MindBridge to chat with us, submit a request, or reach out to your assigned Customer Success Manager.
---