Navigation
To perform this task, you will need to navigate an engagements Data page.
Procedure
Any interim analyses in an engagement will be denoted with an Interim analysis pill next to the analysis name, and the Convert button in the upper right corner of the analysis.
Using the Convert button opens a pop-up wherein you can select the end date of the full analysis. The end date provided during analysis creation will be used by default, but can be changed here if desired.
When satisfied with the date selection, use the Convert button to complete the conversion. You will return to the Data page where the interim analysis has been archived and your new full analysis is denoted with a Converted pill next to the analysis name.
Note: This cannot be undone.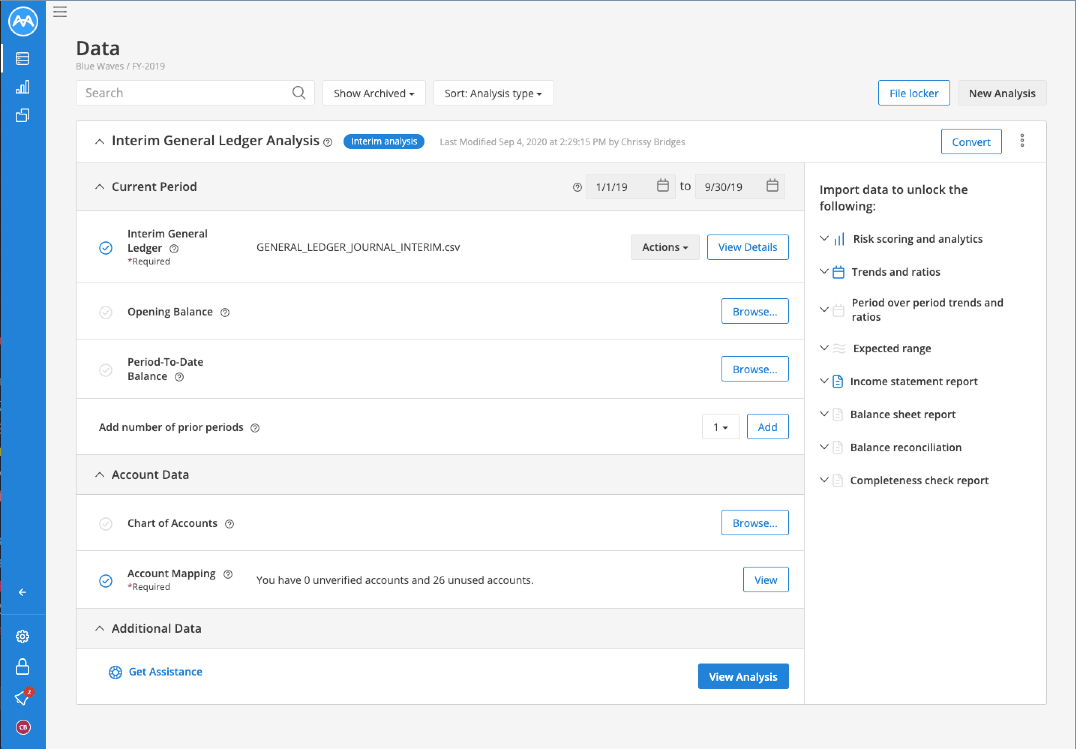 Once the analysis has been converted to a full analysis there will be a section to import your full general ledger. Once the full general ledger is imported you will be able to start the analysis.