Summary
Learn about the Data page and how it is used in MindBridge.
---
Additional information
Every engagement within MindBridge has a Data page. This page also acts as an engagement's home page. From this page, you can import and view financial data for every analysis within an engagement.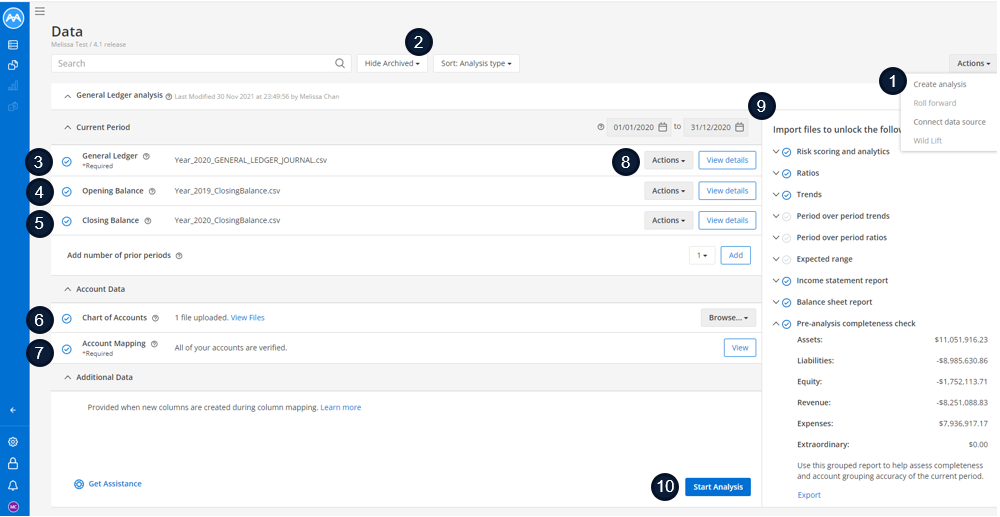 Anything else on your mind?
Head over to the community with your thoughts and inquiries! You can also chat with us, or, submit a request for further assistance.