Summary
The article talks about how to run your analysis once all the mandatory files have been uploaded.


---
Configuration details
Before analysis can be run you must import any required files to the analysis and complete any additional required steps such as account mapping.
To perform this task, you will need to navigate to the engagement containing the analysis you want to run.

---
Procedure
Locate the desired analysis on the Data page and if it is collapsed you can expand it using the chevron shown to the left of the analysis name. You must import all of the required files to run an analysis.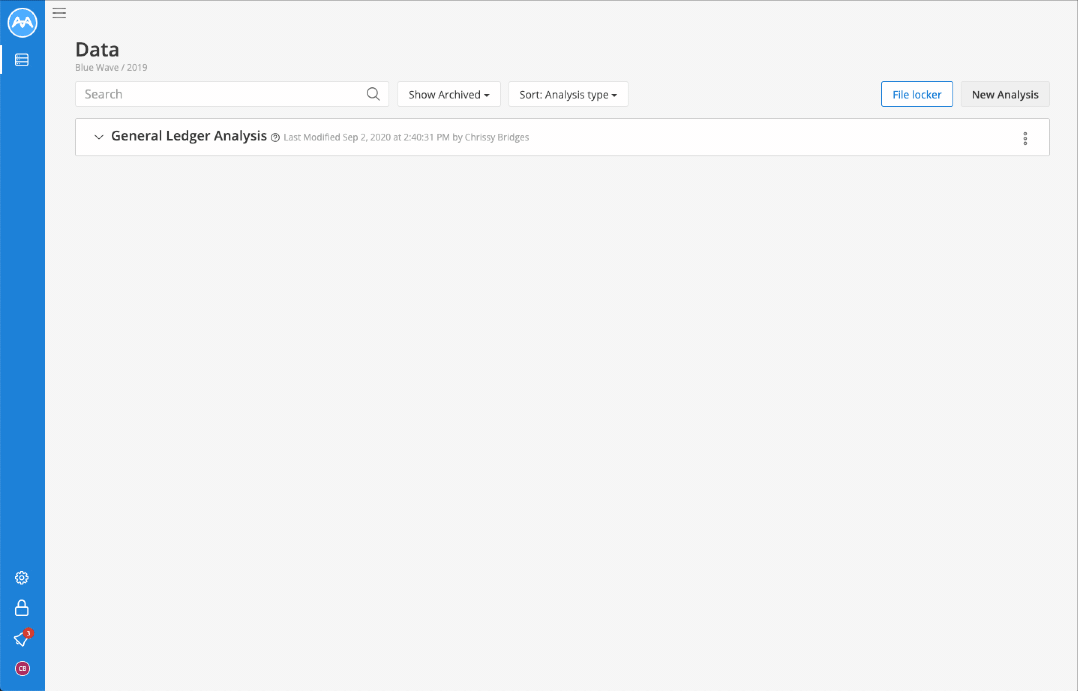 When ready use the Start Analysis button. Once the analysis completes, click See the results to view your results on the Risk Overview dashboard.
Note: Depending on the data it may take some time to fully analyze. You can navigate away from this page while it is being analyzed.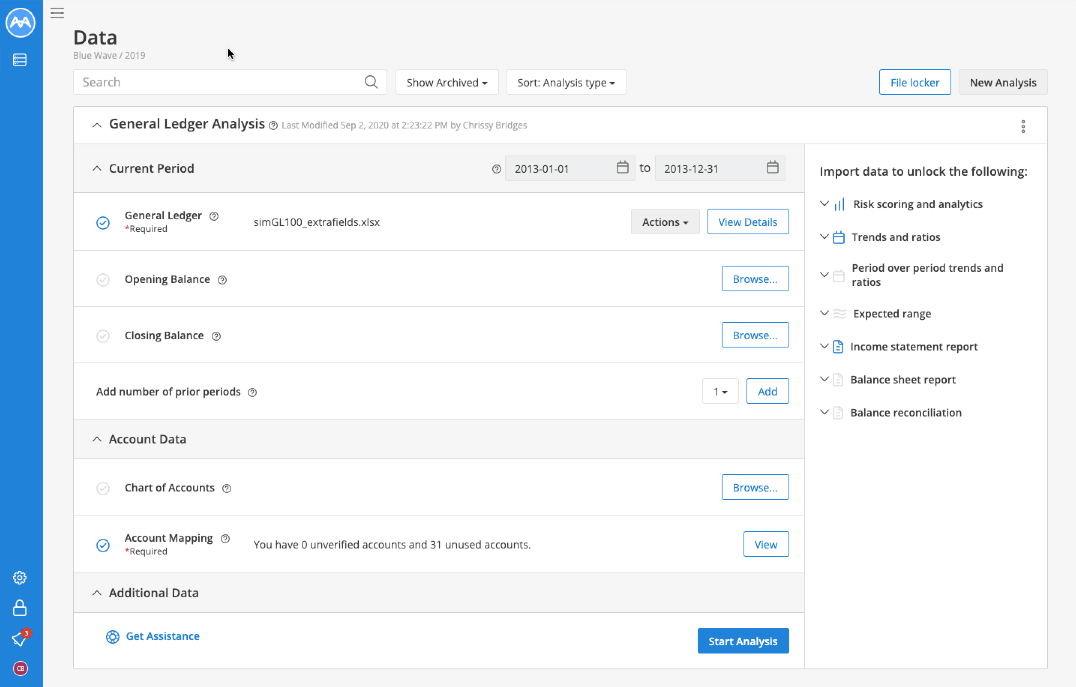 Re-running an analysis
Anytime changes are made to an engagement the analyses within that engagement must be re-run. If they are not re-run you may not be getting the most accurate results.
A Re-run Analysis button will appear beside the View Analysis button.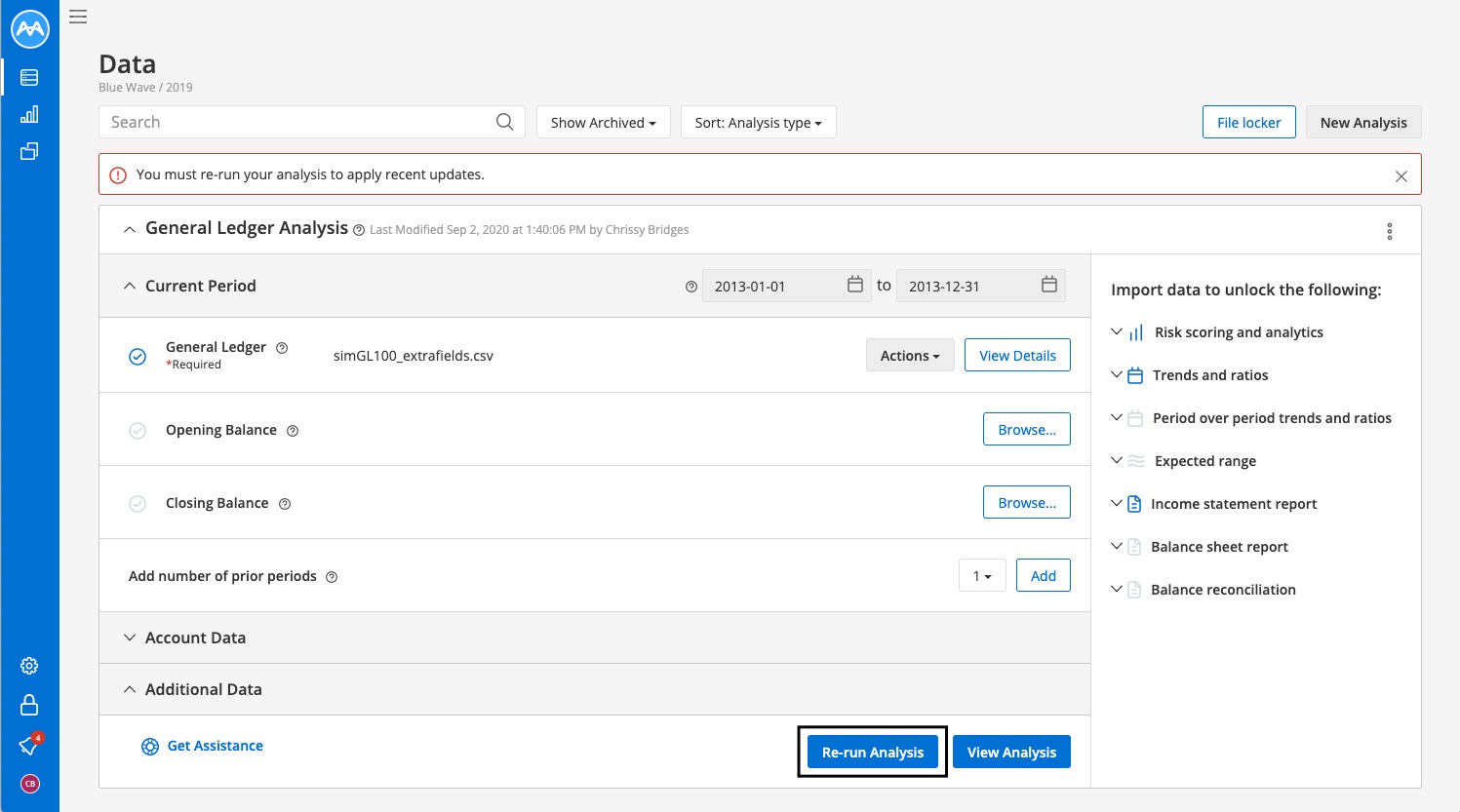 ---
Related Article