Summary
Learn how to join columns into 1 single column.


---
Navigation
This task is performed during the data ingestion process, so you will need to navigate to an engagements Data page and begin importing a file.


---
Join columns
On the Column Mapping step of your import, click the ellipsis to the right of the column you want to split and select Join columns.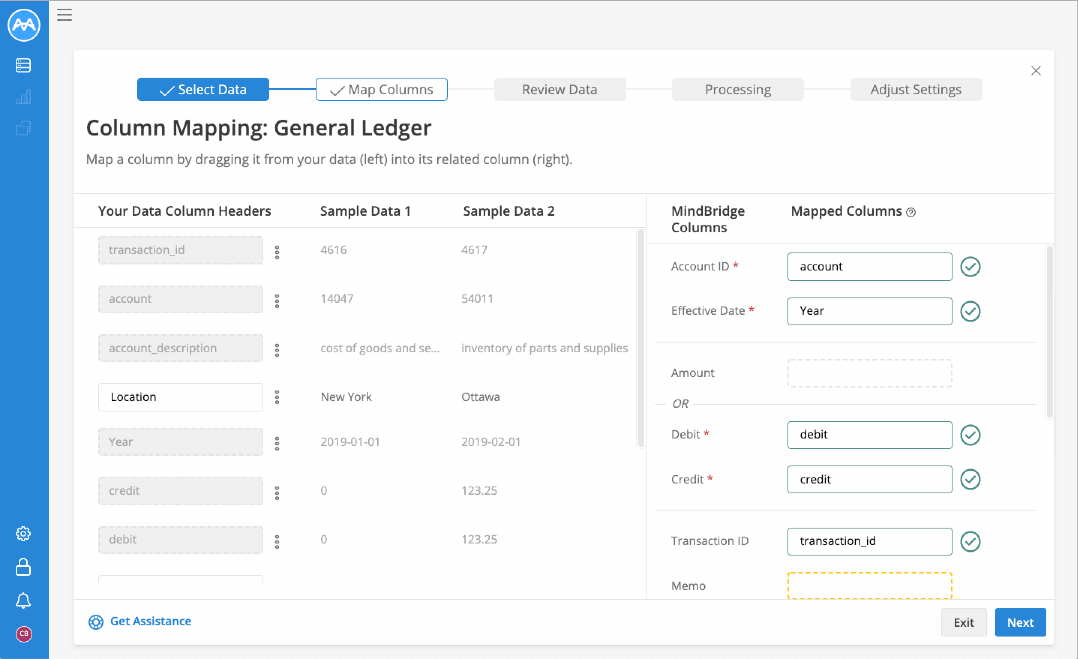 The Join Columns pop-up window will appear, and you can select the other column(s) you want to join. The Your columns section has two columns by default but you can click Add column if more are needed.
Columns will be joined exactly as they appear in the cells, with no space or character between them by default. If you would like a space or character(s) between the columns once they've been joined, select Join by delimiter and select the character from the drop-down menu, or enter the character(s) if your desired character is not listed.
The Data preview section will display the newly created column. This column will inherit the original name with a "copy" suffix and provide the option to input a new name into the Column Header field. When satisfied, Save your work.
Your new column will be available on the Column Mapping step and can be identified by the blue dot in the upper right corner of their name.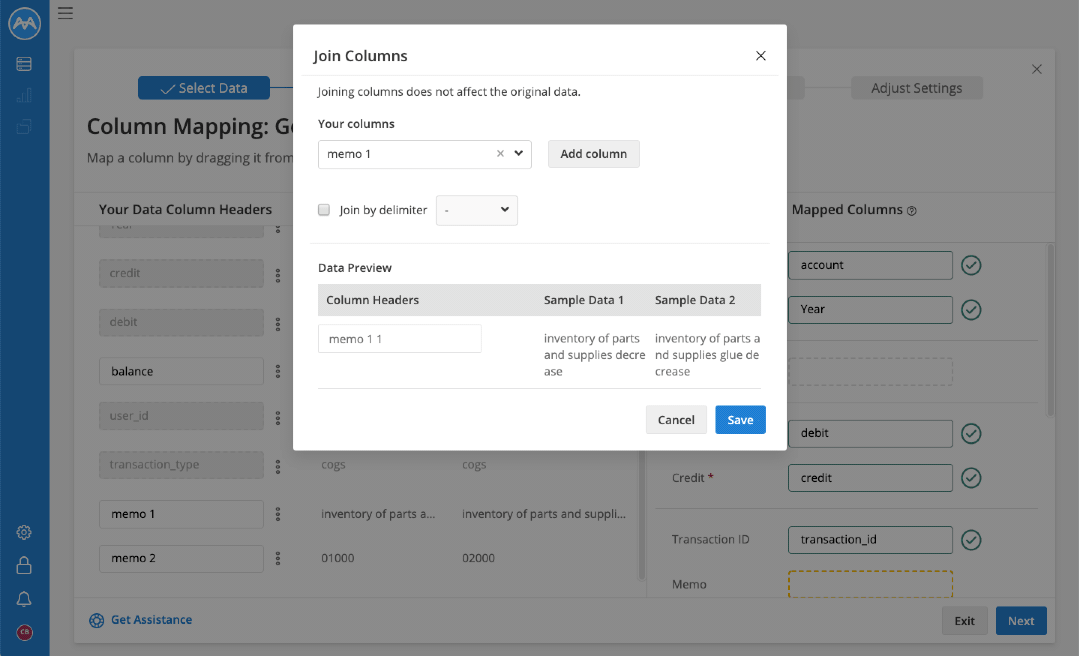 ---
Related Articles