Summary
The article talks about how to add and remove account tags in your analysis.


---
Navigation
Procedure
From your engagement's Data page, click on one of your analyses to expose its details. The screenshot below has a general ledger analysis opened.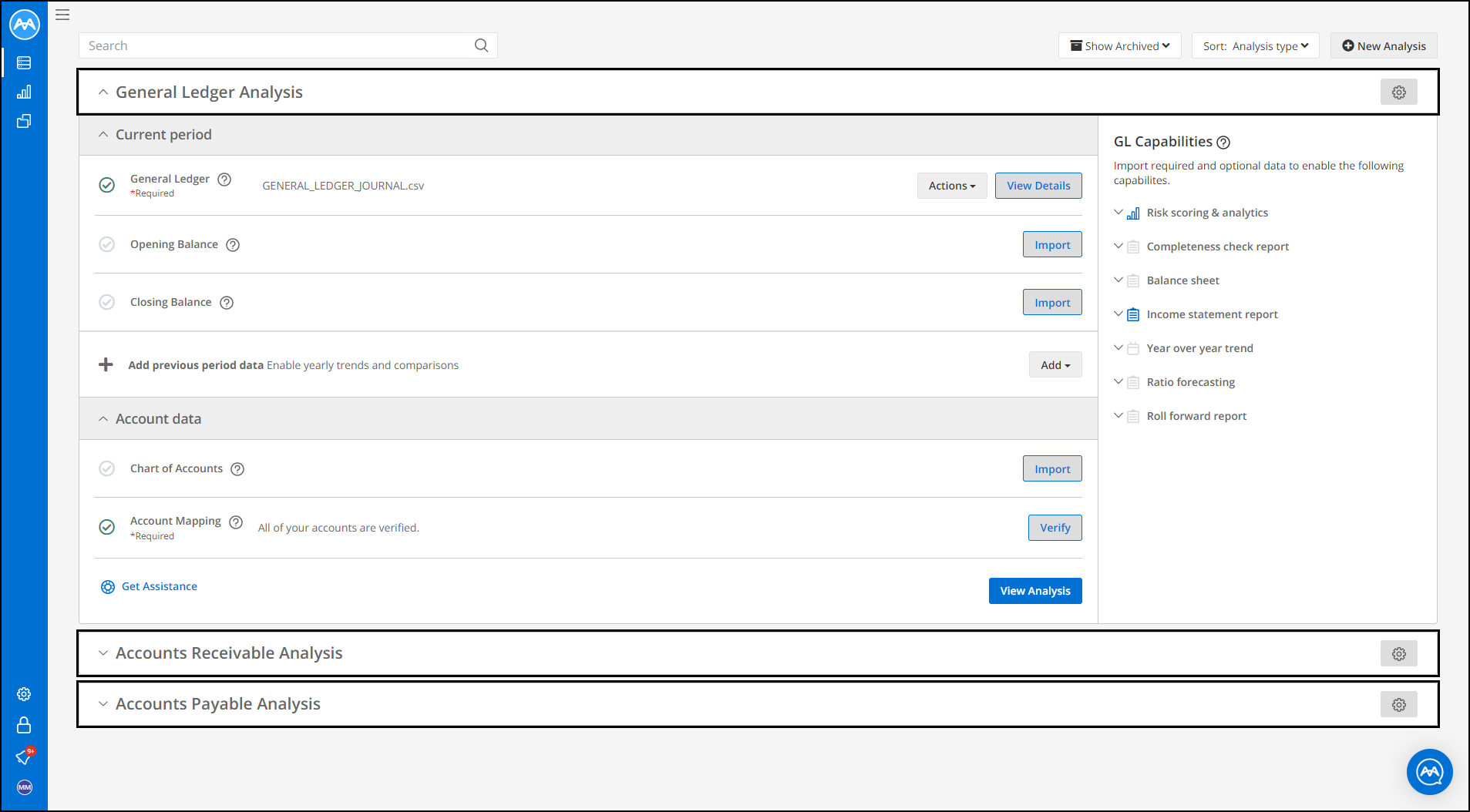 NOTE: Because accounts are mapped at the engagement level, all of the analyses within an engagement use the same account mappings. So, you can open any analysis to get to the same account mappings.
Once an analysis' details are exposed, click Verify in the Account Data section.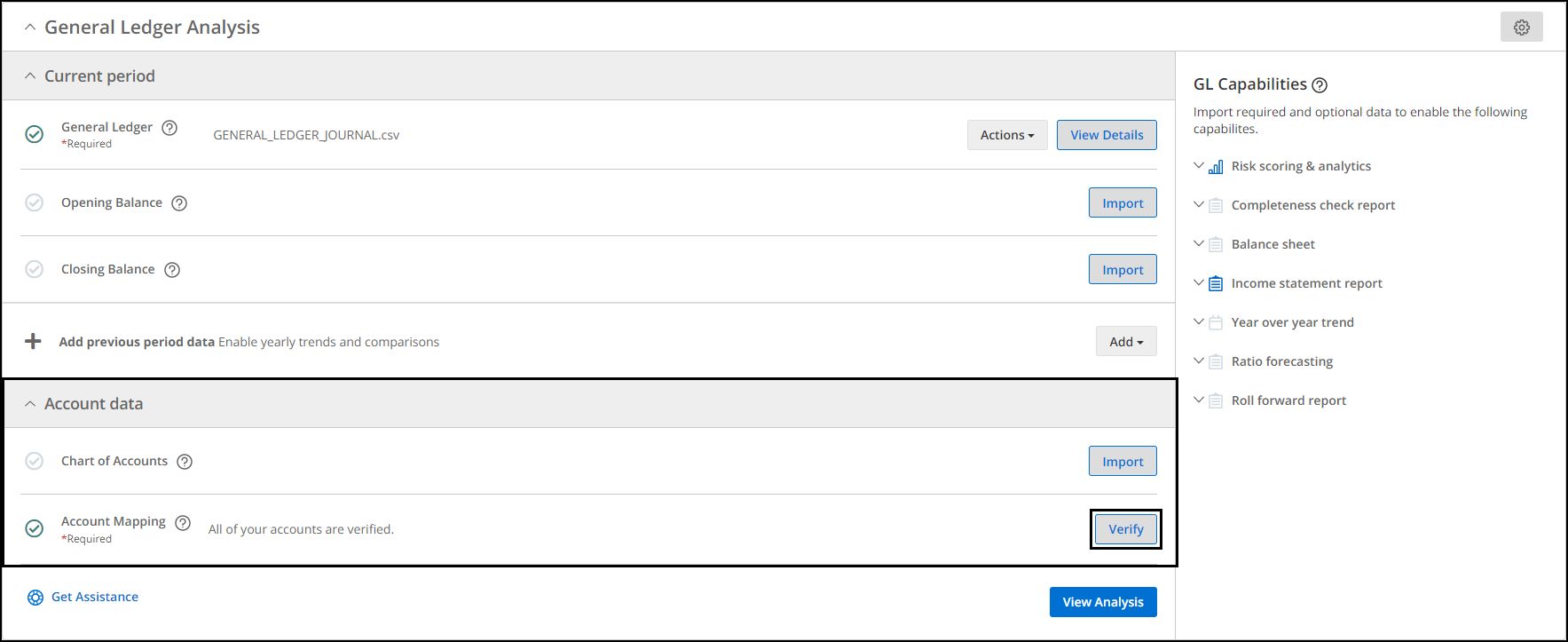 You'll be taken to the Account Mapping Settings page where you can add or remove account tags. Each row represents an account in your account grouping and the columns display information about each account.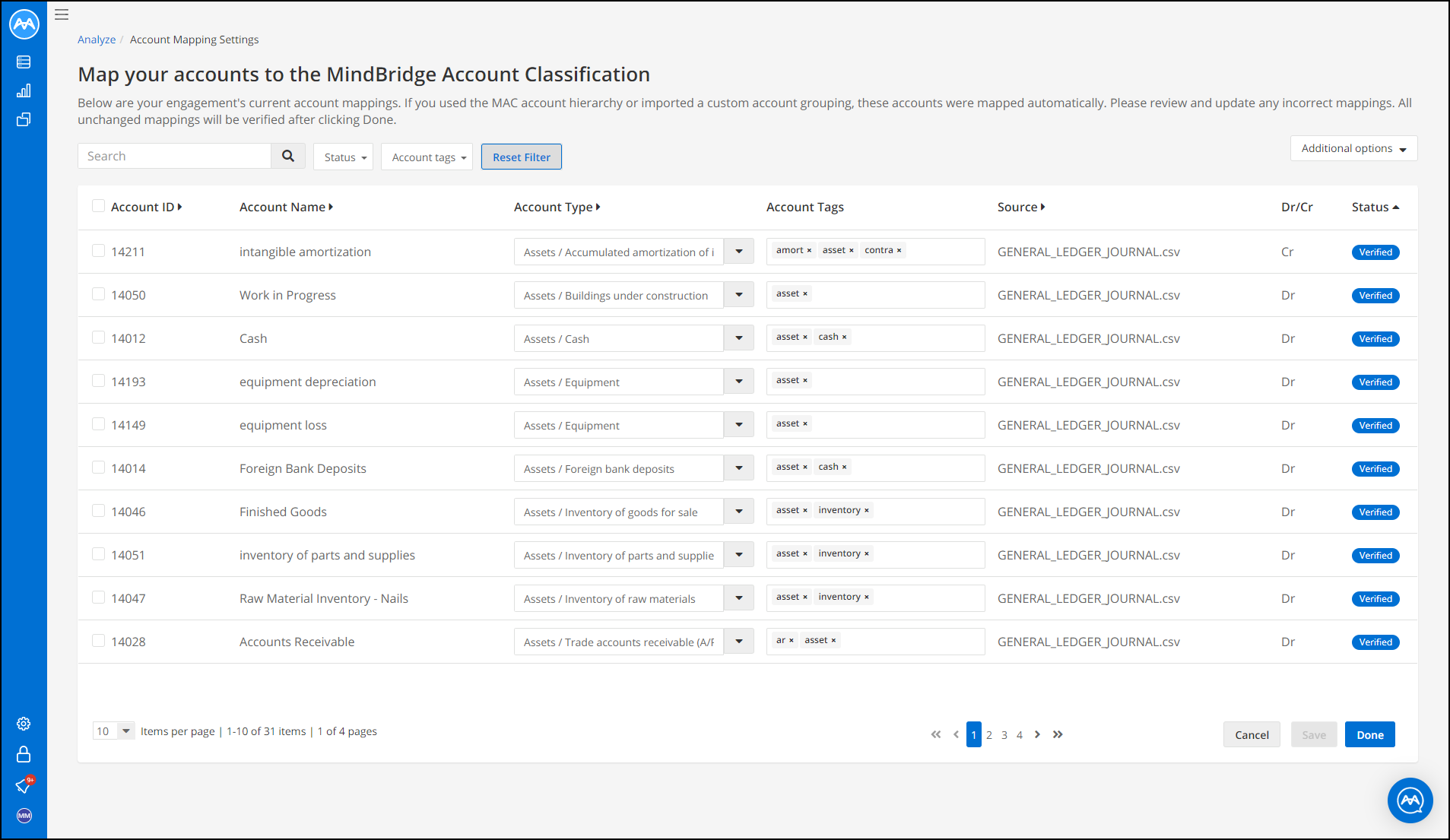 To add a new account tag, click on the text field in the account's Account Tags column, and type in your tag. Click Enter to confirm your new tag. To remove an account tag, click the X icon in a tag.

Note: Tags can be up to 12 letters long.
Once you've finished adding/removing account tags, scroll to the bottom of the page and click Done.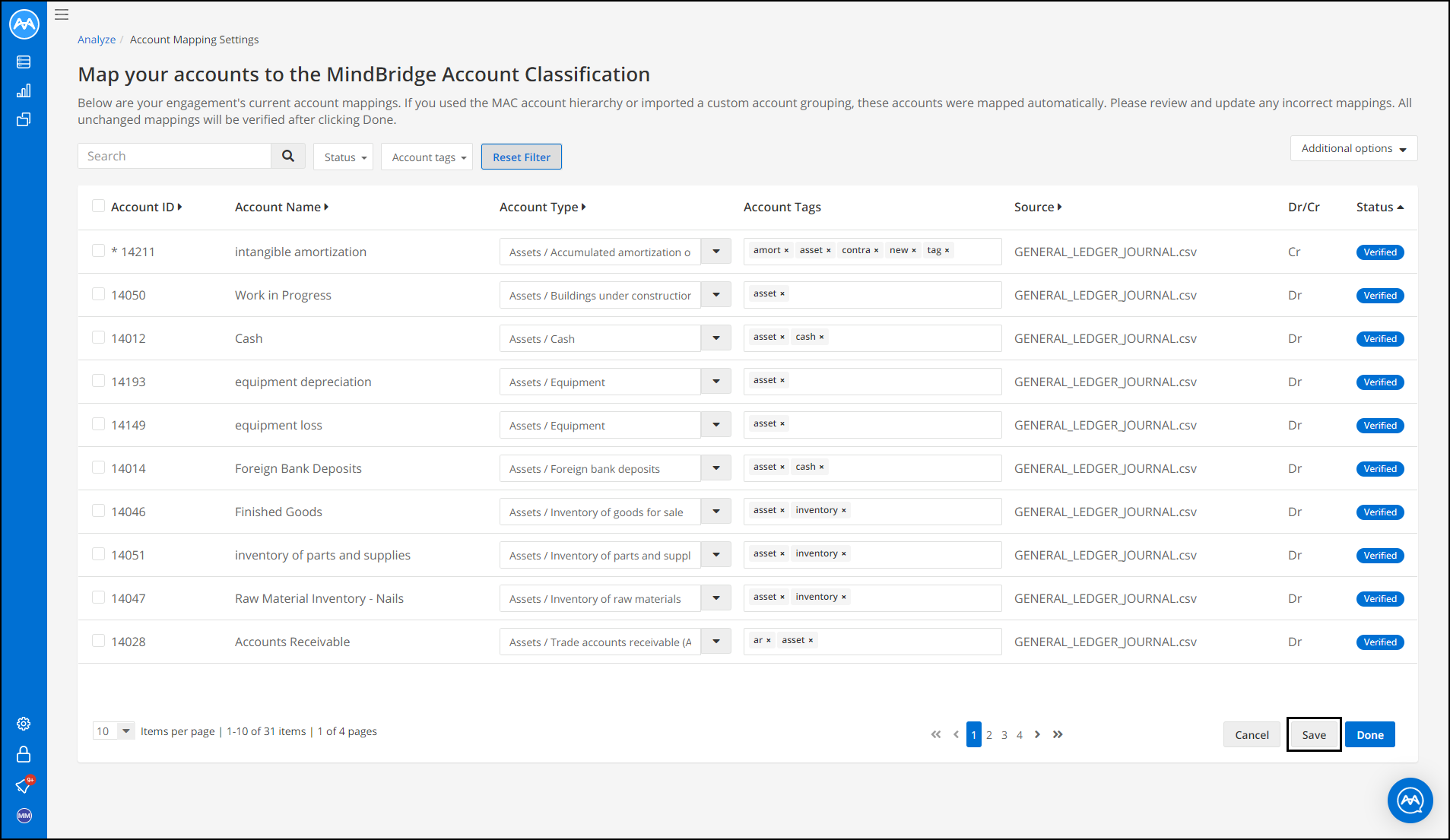 You'll be taken back to the Data page, where you'll be prompted to re-run the analysis. Your new tags won't be taken into account unless you re-run the analysis.