Summary
Learn how to use keywords to find data in the data table.


---
Overview
Filter the data table for specific entries or outstanding entries using keywords from the following columns:
Entry ID
Entry type
Customer Name
Debit (Note: do not use the cent ¢ sign)
Credit (Note: do not use the cent ¢ sign)
Account ID
Invoice Ref
Memo
Transaction type
Customer ID
Related
Custom columns


---
Navigation
---
Search with a keyword
Enter the keyword into the Search field.
To search, press enter/return on your keyboard, or select the magnifying glass icon.
The data table displays entries that match your search criteria.
Use the X icon to the right of a term to clear the field and reset the data table.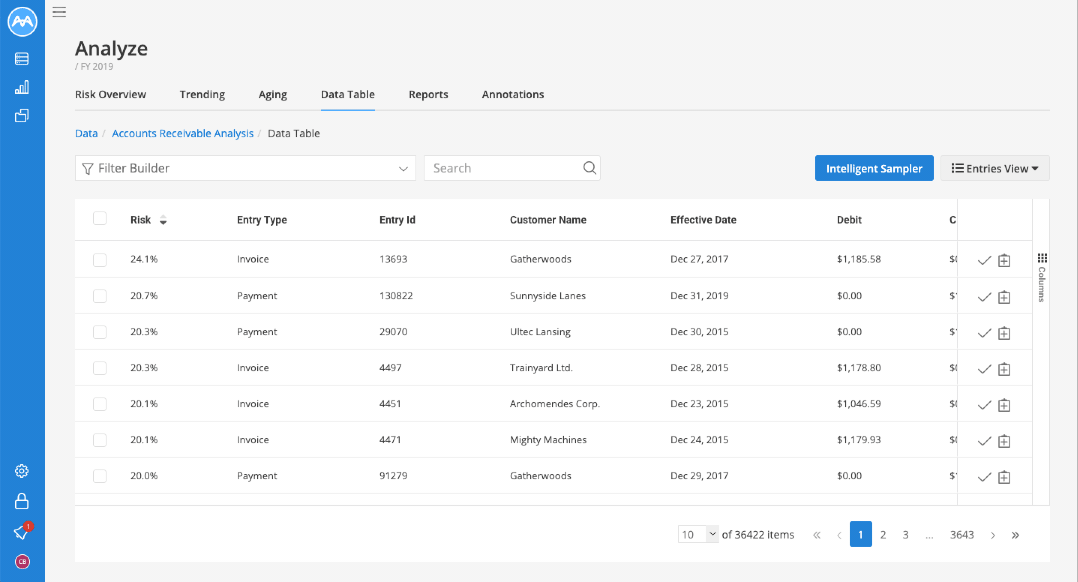 ---
Related articles