Summary
As a Change Champion Power User inside of MindBridge Academy, you have the ability to generate and view reports on your employees.


---
Overview
There are 2 ways to generate and check on reports:
Navigating to the Reports link, and
Viewing reports by course
Reports
To navigate to Reports, select the Admin gear on the top right corner of the dashboard.
Find the Reports link and select it.

View reports by User, Courses, or Branches.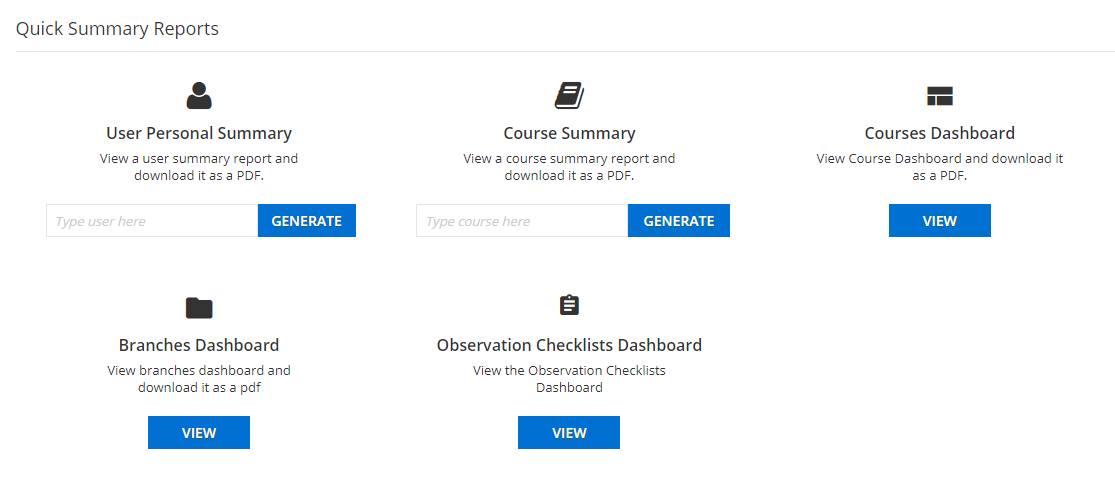 Check user activity
To check on a particular user, enter their user details in the User Personal Summary field.
Select Generate.
You will go to a user summary report which can be exported as a PDF.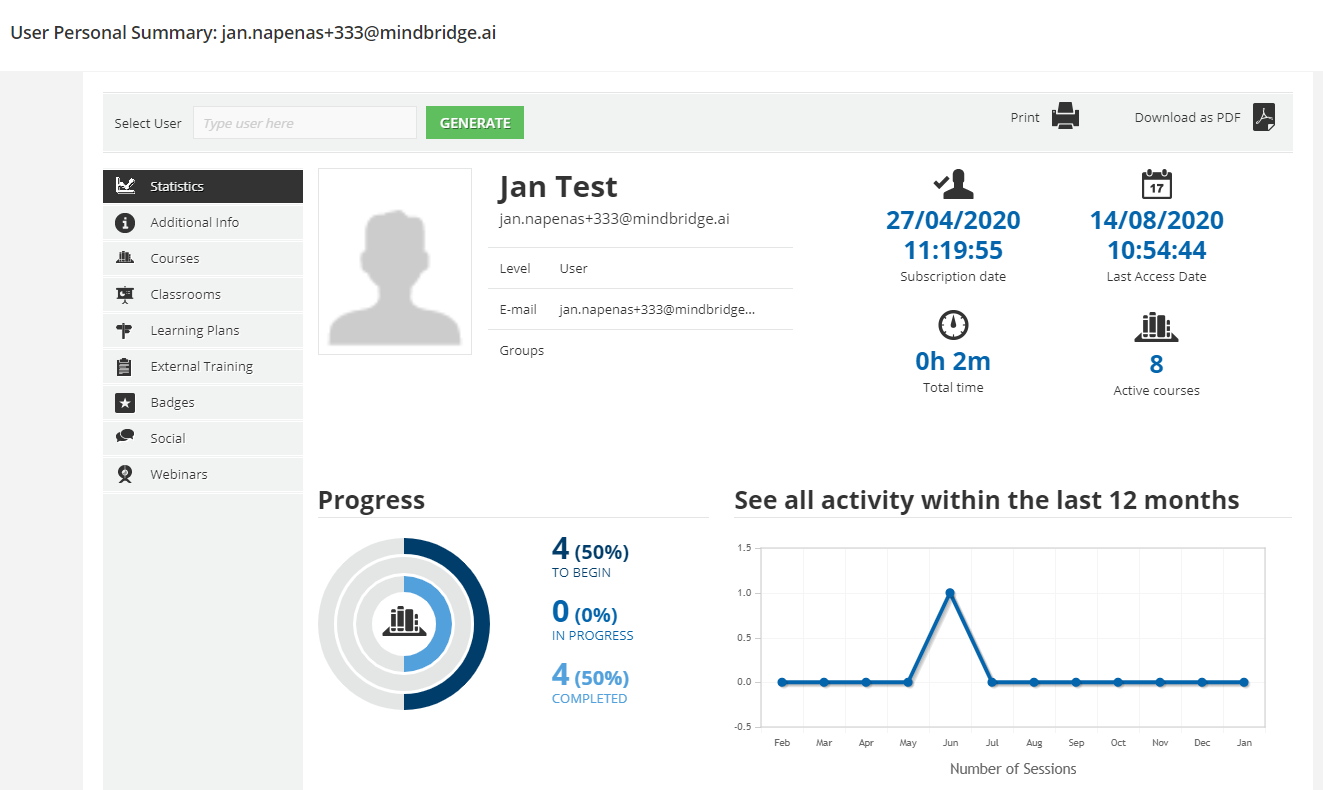 Check course activity
To check the activity of a course, enter the name of the course in the Course Summary field and select the appropriate course from the list that populates.
Select Generate.
You will go to a course summary report which can be exported as a PDF.
You can see how many of your employees are enrolled into the course, how many have completed the course, how many have yet to complete the course, how much time they have spent on the course, etc.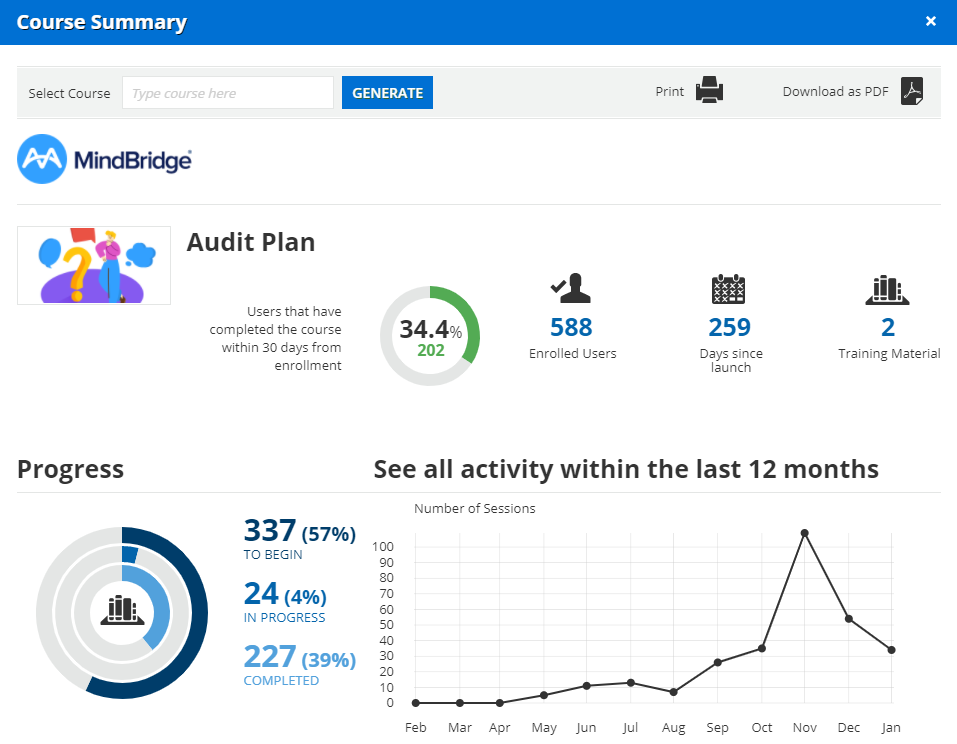 Check branch activity
To see an overview report on branches, go back to the Reports page.
Select View beneath Branches Dashboard.
You will see a high level overview of your employees in the branch you manage, which may not be as granular.


---
Reports by course
You can also find reports by course.
Select the admin gear at the top right corner of your screen and go to Course Management.
A list of all courses available to you will appear.
Select the course name.


Select the Reports tab.
Scroll down the page to a section that has:

User statistics
Training material statistics
Learner assignments

Each tab will allow you to view and export different reports on each of these sections.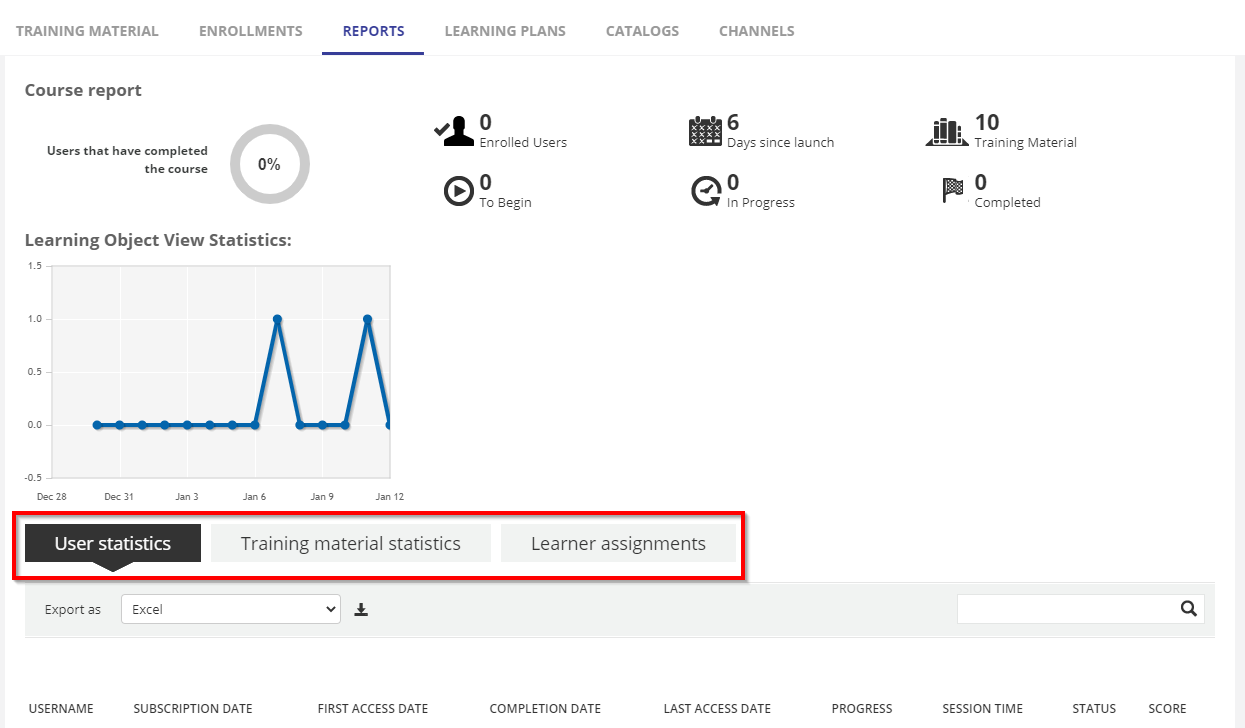 ---
Anything else on your mind? Chat with us or submit a request for further assistance.
---
Related article