What's new in MindBridge?
Get a better understanding of the data and risk with improved risk surfacing and calculation methods, options to provide adjusting, reclassifying, or eliminating entries to your ledger, and a vastly improved workflow. Additionally, the option to easily import your data with improved data connector tools and the option to roll your analyses forward will ensure you are getting the most out of your data and time using MindBridge!
---
Risk assessment
A more targeted view of risk
Fifteen brand new assertion risk scores have been included for general ledger analyses to help you better assess how risk breaks down across the various audit assertions, down to the entry level.
Along with these new risk scores, a new dashboard to help you quantify the risk by assertion for any account or class of transactions has been added.
Learn more about the assertion risk scores in our knowledge base.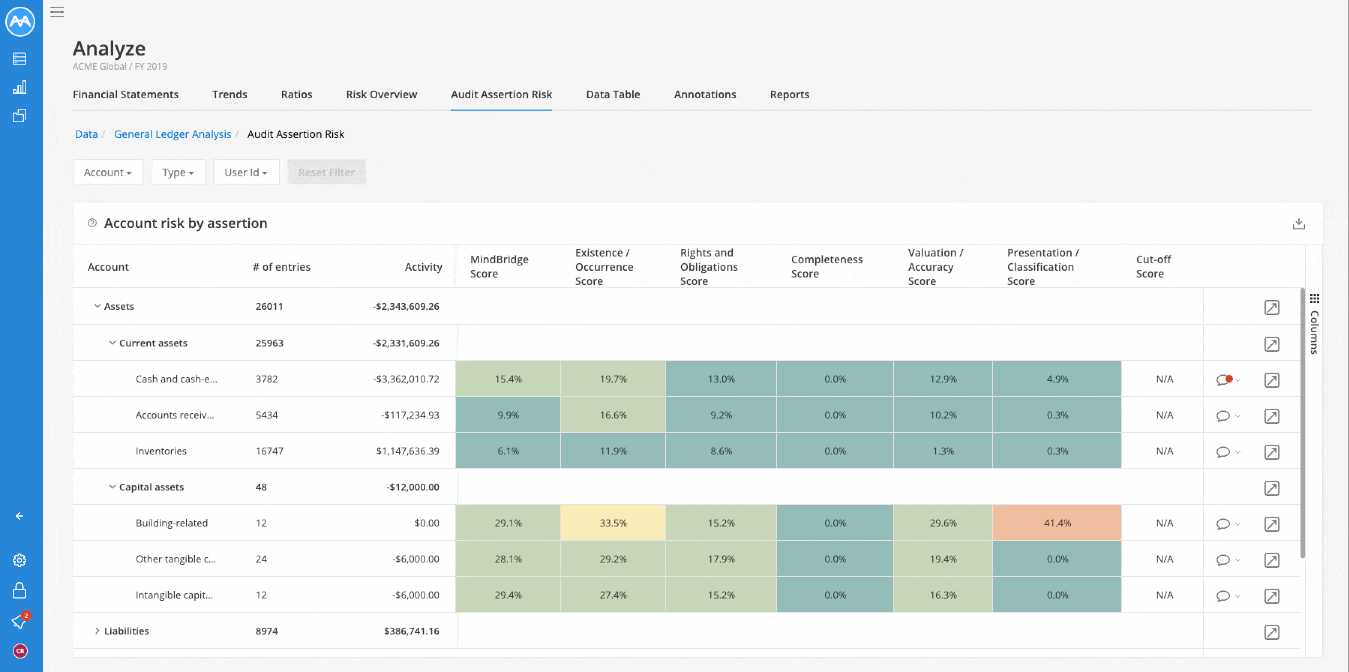 Improved workflow
We have updated and improved the flow of information within general ledger analyses to better reflect a typical audit workflow. You will land on the financial statements view, which will provide a high-level snapshot utilizing an interactive balance sheet and income statement. Subsequent tabs will display a more granular view of your data as you move along.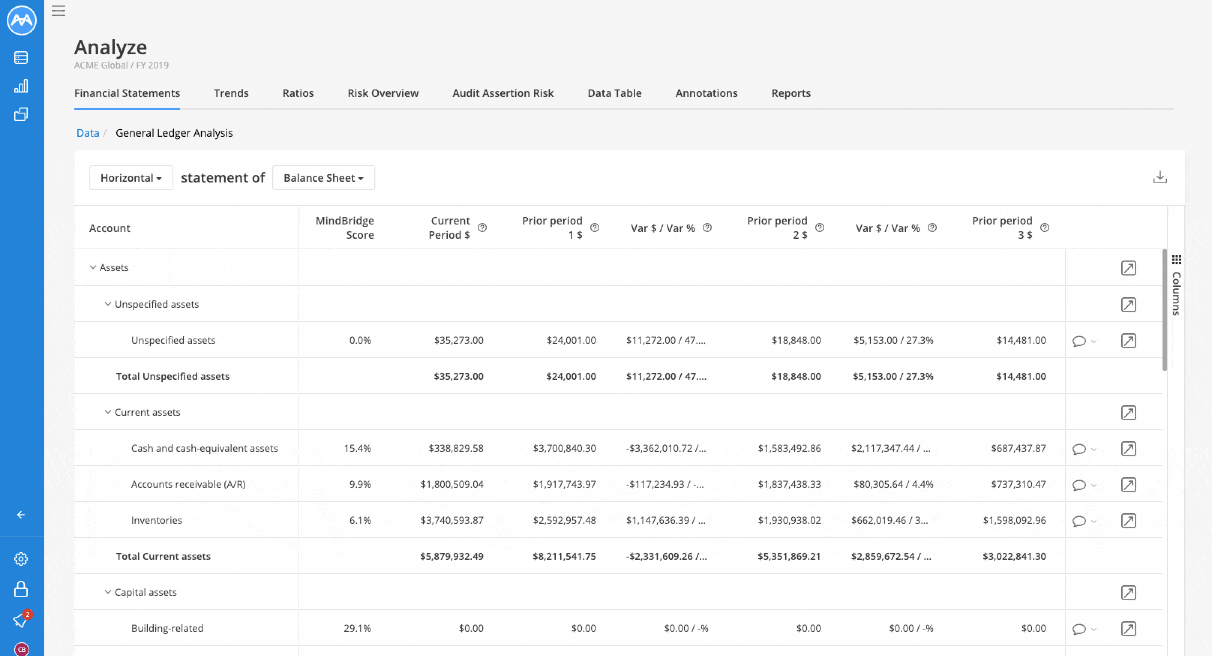 Customize assertion risk scores
With the option to add or remove control points, adjust weights, and enable or disable risk scores at the library level, you will have more oversight than ever to ensure adherence to your methodology and tailor the analysis results to your audit approach.
To provide even more flexibility, engagement teams can configure these settings per engagement to tailor risk scores to the fact pattern of a client's industry, system, or process.
Learn more about library and engagement settings in our knowledge base.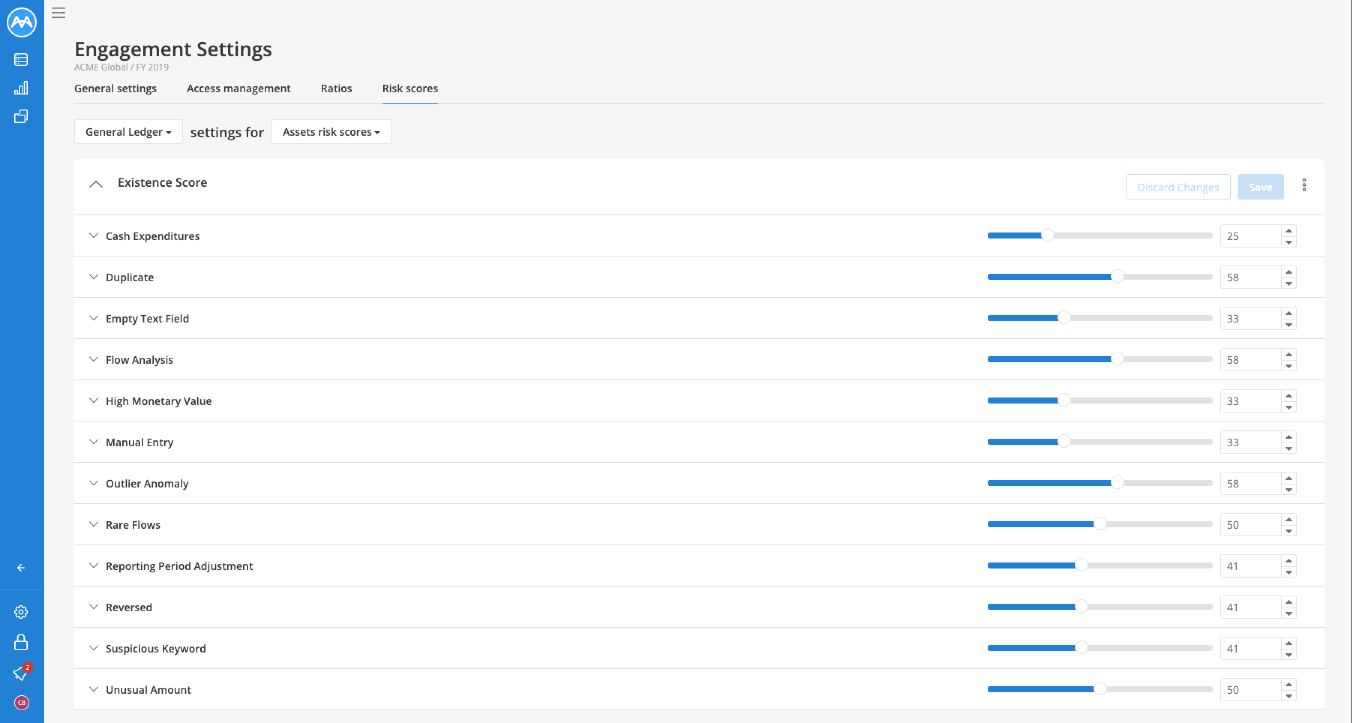 ---
Data import enhancements
Adjustments
Importing adjusted, reclassification, and elimination entries into an existing general ledger analysis provides you with the most accurate results at the end of the period. Use the adjustments toggles to quickly and easily view your financial statements, trends and ratios with or without adjustments applied.
Learn more about adjustments in our knowledge base.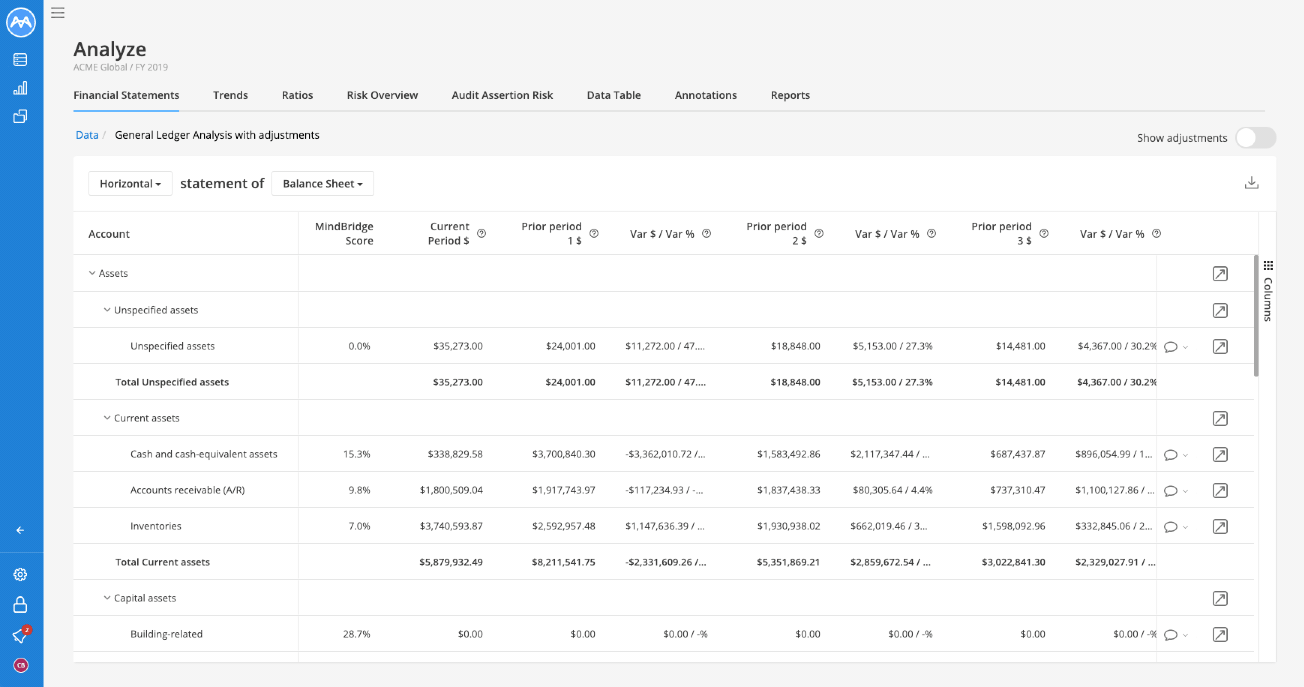 Bulk data import
Our Quickbooks Online and Sage Intacct data connectors can now request client authorization so they are able to use their own log-in credentials to authorize the data connection. You will receive an email notification when your client has completed the authorization.
Learn more about bulk data import in our knowledge base.
Easily roll analyses forward
In order to ensure data from prior periods is as accurate and complete as possible, we are providing the option to select existing analyses to roll forward into another engagement. You can select any analyses from an engagement to roll forward into a new engagement, or you can select the analyses from the data page and push them to a new or existing engagement.
Learn more about roll forward in our knowledge base.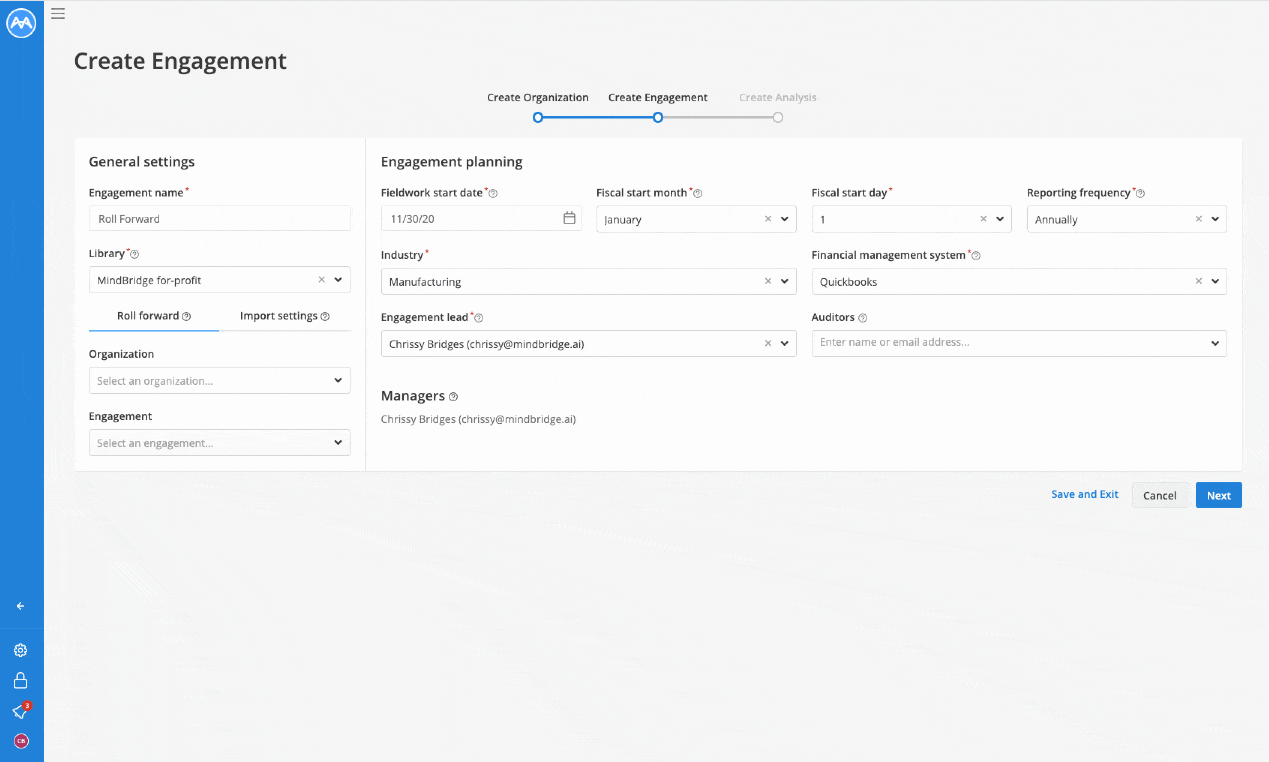 ---
Admin enhancements
Account grouping enhancements
Now you can add new accounts to your existing account groupings, so they can grow with the account structure of your client organizations!


---
Anything else on your mind? Chat with us or submit a request for further assistance.