What's new in MindBridge?
MindBridge is a leader in AI financial risk discovery and anomaly detection that aligns data analytics with human intelligence to derive deeper insights.
For this release, we have continued to advance our initiative to help your business to scale, are excited to bring you a robust API, a new dashboard to help you understand risk by segment, the ability to create custom risk scoring, we have expanded our language services to support global usage, and more.
---
New capabilities for Q3
MindBridge releases several updates a year that include new capabilities and features.
MindBridge API
The MindBridge API introduces immense value for organizations who are automating and expanding integration of advanced risk analytics across their business and into upstream and downstream workflows. Enjoy secure data transfer that moves at the speed of your organization, and automate tasks and capabilities within MindBridge like bulk importing, kickstarting analyses, reading, writing, and editing capabilities, and exporting a queryable data table for entries and transactions.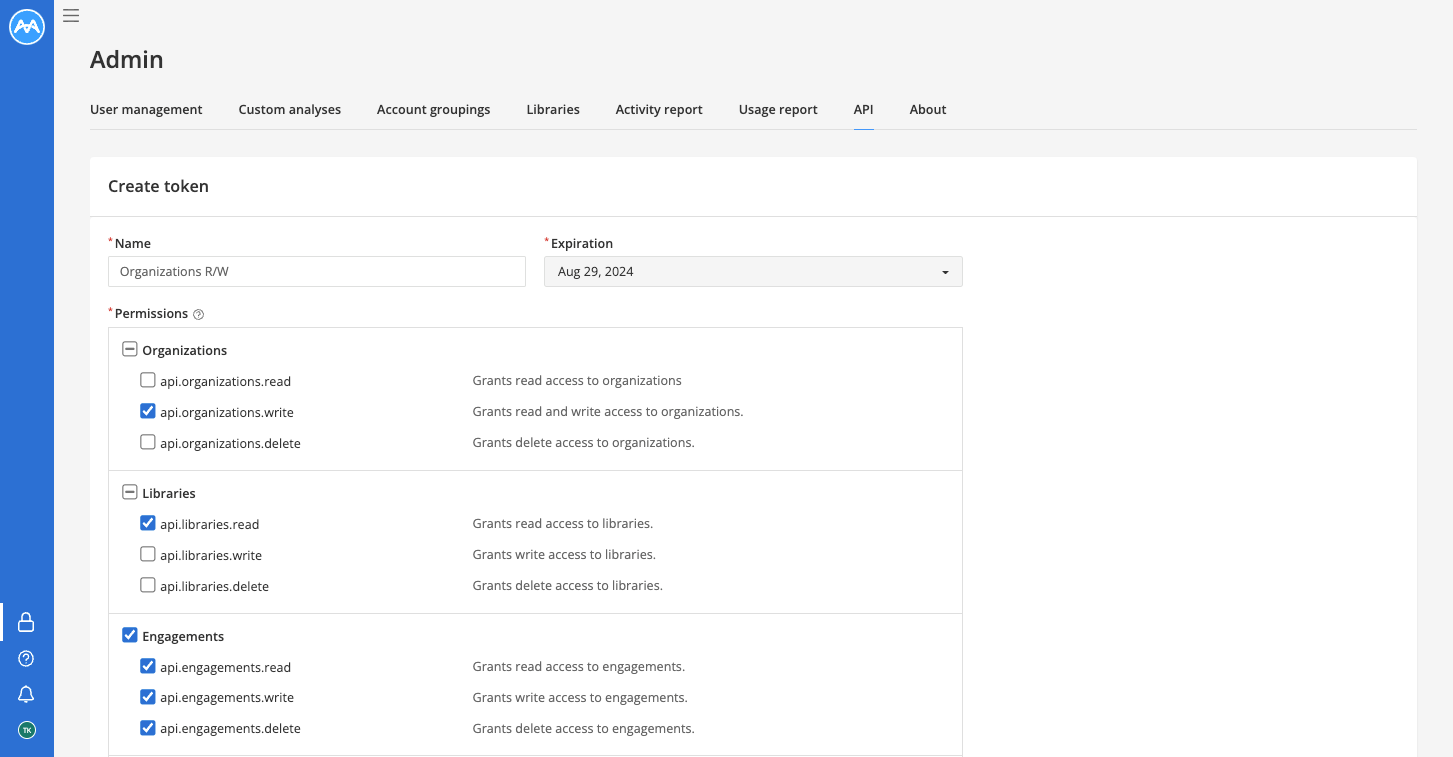 Learn more about the MindBridge API
Risk segmentation dashboard
Offering a new, flexible way to slice and dice the general ledger, this dashboard allows you to understand categorical risk in more meaningful ways. Try the new data segmentation builder to uncover key insights in your financial data with greater granularity and filtering capabilities.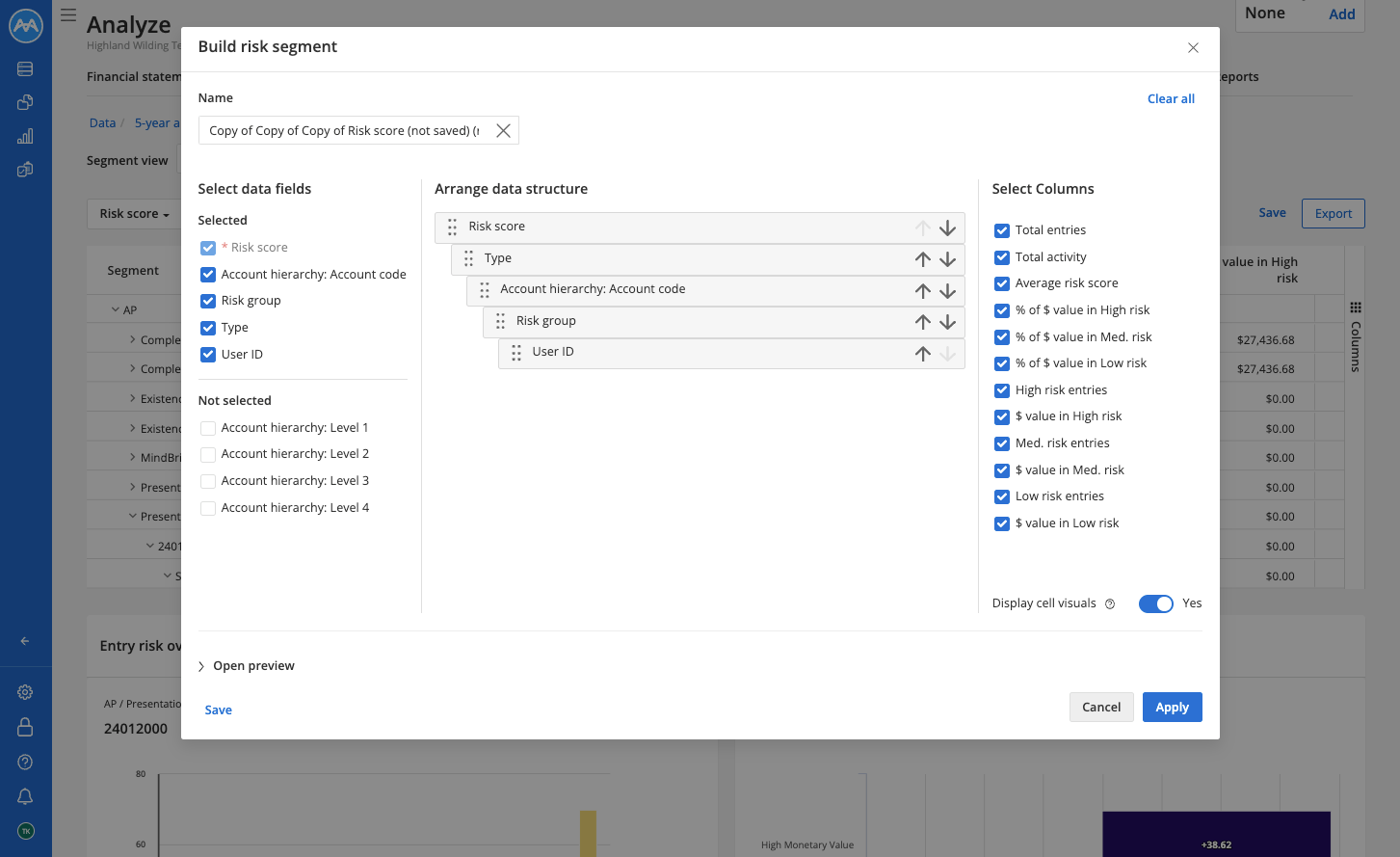 Learn more about the Risk segmentation dashboard
Custom risk scoring
Custom risk scores can be tailored to your organization's needs and methodologies in order to help you better identify financial data anomalies and risk within the data.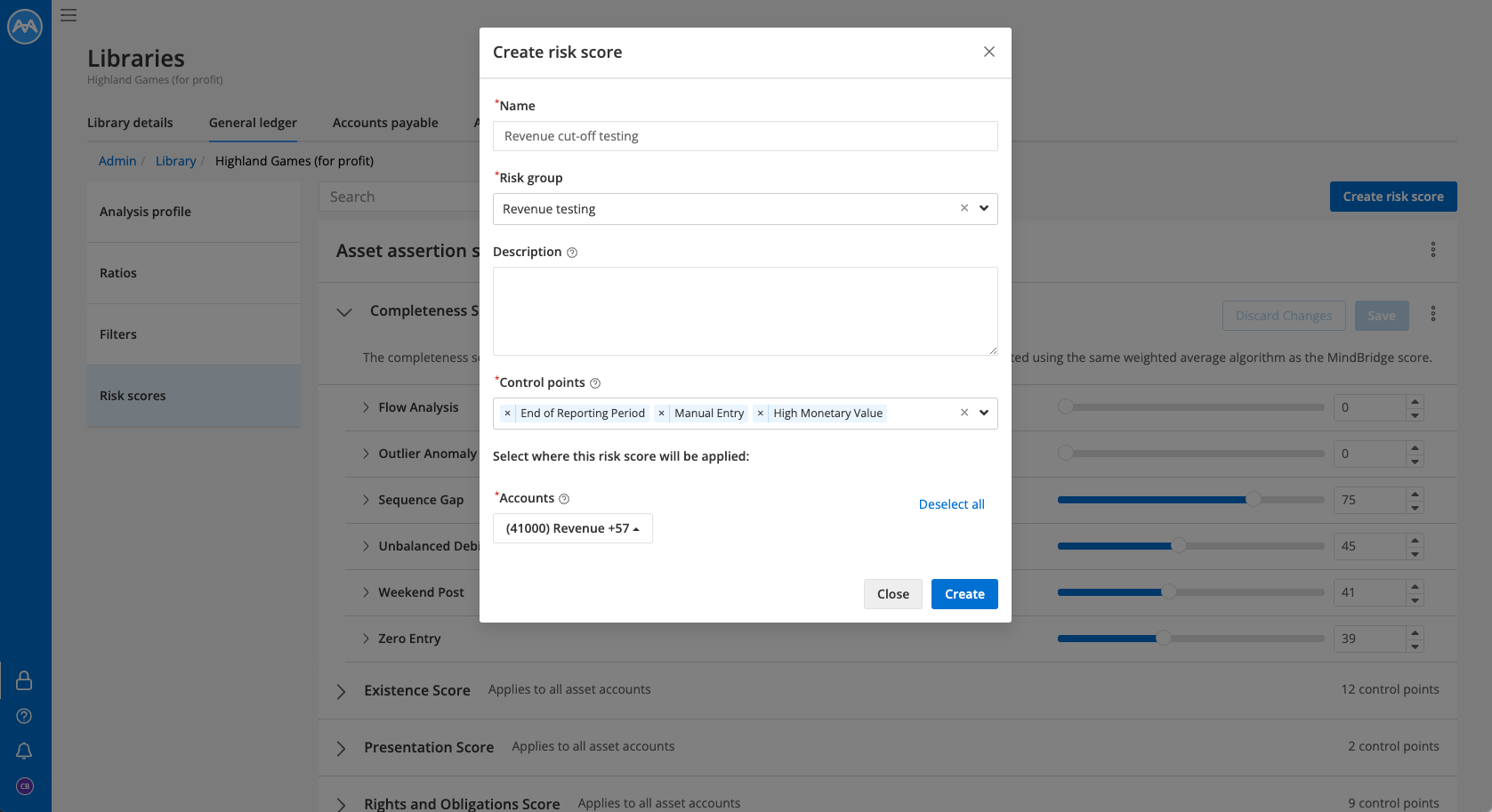 Learn more about creating custom risk scores
Expanded language options
To help you open the door for accelerated adoption across international firms, the MindBridge platform and knowledge base are now available for use in German, Canadian French, Parisian French, and Castilian Spanish.
Learn more about MindBridge's supported languages


---
Improvements
General improvements
Activity labels clarified on the Prior period comparison dashboard
Error messaging refined to provide quicker solutions
Planning analytics report will now include annotations on accounts from L3 to L5 ("account")
New viewing and export options for ratios in the annotations table | Learn more
Annotations added to the same visual are now grouped
Ratio improvements
Ratio dashboard
New "Ratio" and "Analysis period" filters to further distill your results
New "Actions" menu allows you to create a custom ratio, export multiple ratios, and view and edit ratios in the engagement settings

Note: Accounts now default to the ending balance

Ability to log additional ratio details which can be viewed in the ratio settings
New "more actions menu" ( ) allows you to export, duplicate, edit and delete* ratios on the dashboard

*Note: Default library ratios cannot be deleted
Engagement settings
Expanded access — now all users in the engagement can leverage the Ratios tab
Create new custom ratios that fit your methodology
Edit and duplicate library ratios, with a new "Modified" tag for updated ratios
Edit, duplicate, and delete engagement ratios
Ability to log additional ratio details which can be viewed in the ratio settings and in exported annotations
New search bar to help locate ratios quickly
Distinct separation between library and engagement ratios
Library settings
App Admins can duplicate library ratios and manipulate ratio formulas as needed
Show/Hide toggles have been removed — enabling and disabling is still available in the engagement settings
Now you can roll forward all library and engagement settings without impacting base libraries
Exporting ratios: Ratios dashboard
Export now includes a complete overview of ratio details, including additional information, modification tags, numerator and denominator, and formulas used to calculate each period's ratio
Exporting ratios: Annotations dashboard
Export now includes additional information, modification tags, numerator and denominator, and formulas used to calculate each period's ratio


---
Anything else on your mind? Chat with us or submit a request for further assistance.