Summary
If the file you want to import contains multiple sheets of data, you can split out the required sheets from the original file right in MindBridge.
Learn how to use the file manager to split single sheets out from a multi-sheet file.


---
Configuration details
To access the File manager, you must first create an engagement.


---
Go to the File manager
Open the MindBridge sidebar and go to the File manager (
).


---
Split sheets
Note: Only files with multiple sheets can be split.
Open the Actions menu in line with the file that needs to be split.
Select Split sheets.
A pop-up window appears.
Check the boxes next to the sheets you want to split from the original document and save as individual files.
Name the new files.
When you are satisfied, Split the sheets.
The new files will appear as Modified.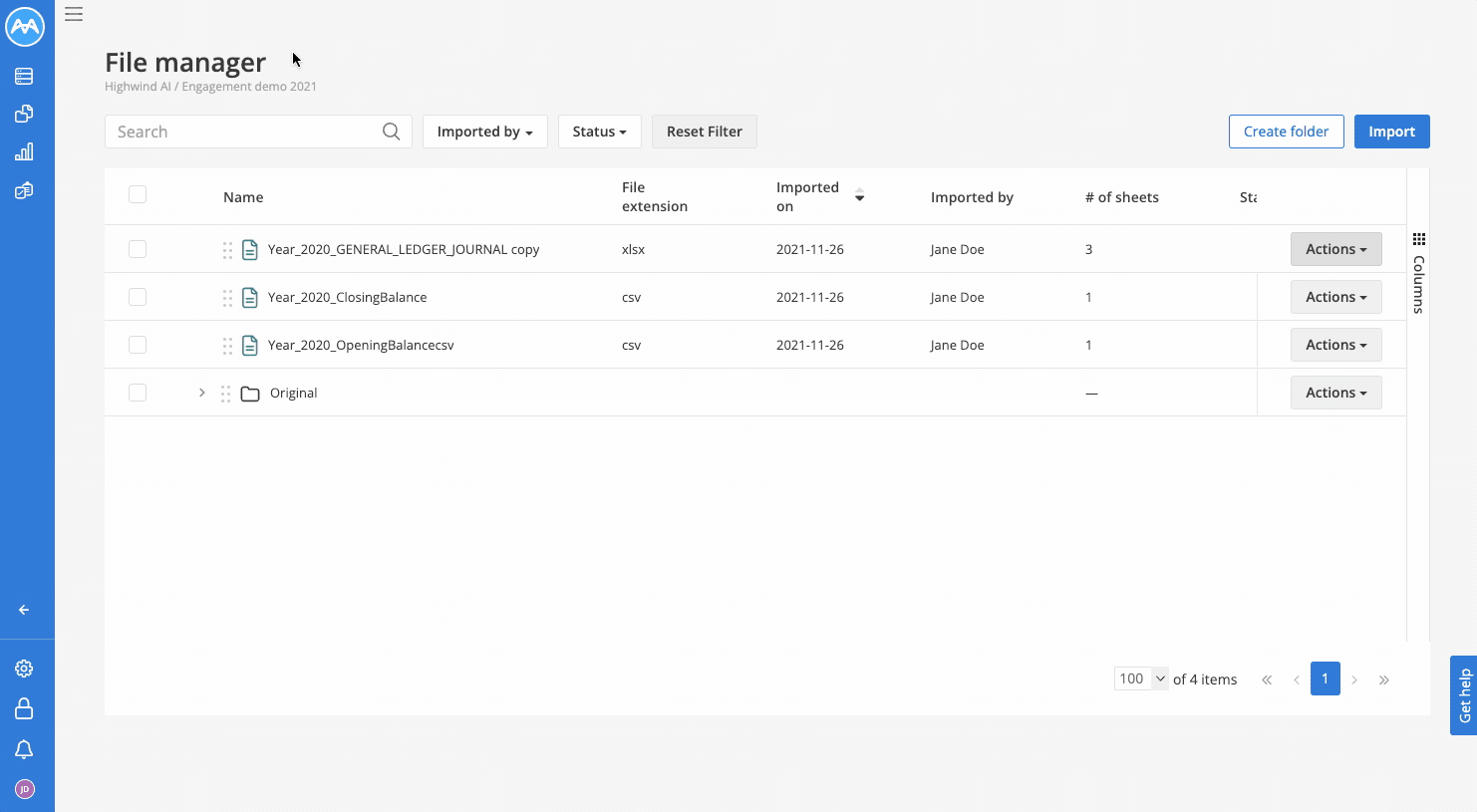 ---
Anything else on your mind? Chat with us or submit a request for further assistance.
---
Related articles