Prerequisites
You must run the general ledger analysis before importing adjusted files.
Learn more about the required data for general ledger analyses.
Navigation
To perform this task, you will need to navigate an engagements Data page.
Overview
Adjustments are used to create adjusted closing balances and create balances used in the presentation of financial statements. Adjusting, reclassification, and elimination entries are supported.
The adjusted closing balances can be viewed on the Financial Statement, Trends and Ratios pages.
Note: Adjustment files can only be imported into a successfully run general ledger analysis.
Procedure
Locate the desired general ledger analysis on the Data page and if it is collapsed, expand it using the chevron shown to the left of the analysis name. You will see three optional file types available for import: Adjustments, Reclassifications, and Eliminations.
To import you can either Drag and drop or Browse… your system for the desired file.
Once the import has completed, Continue to step 2: column mapping.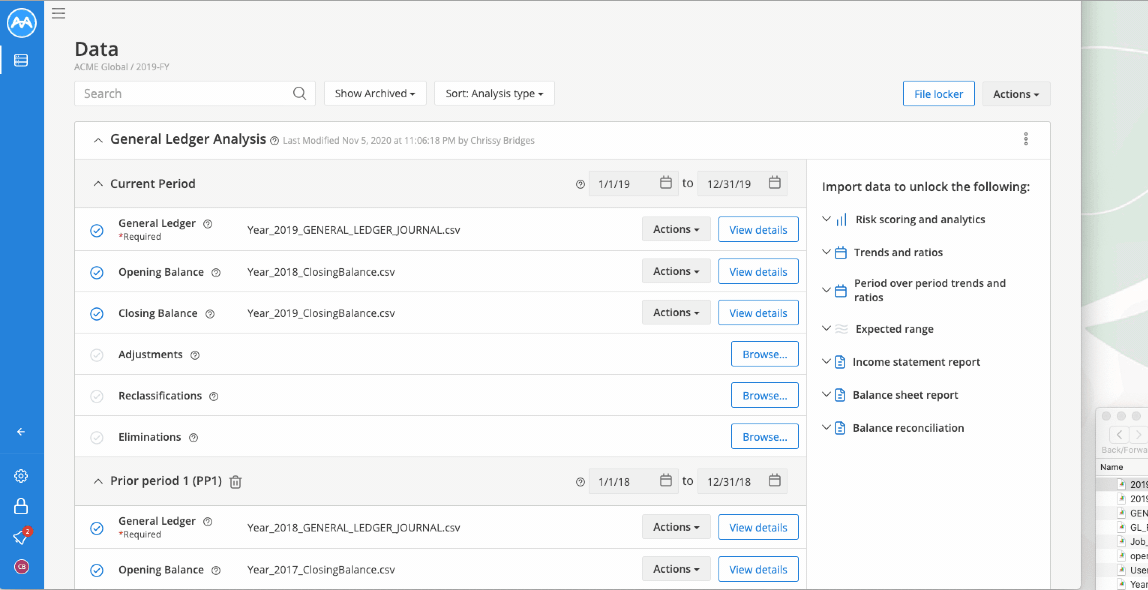 Column mapping
Once your adjustment file has been imported, you'll need to map its columns.
The left panel represents your column headers and the right panel represents column headers that MindBridge uses. Drag column headers from the left panel to the appropriate column header in the right panel.
Once you have mapped your columns, click Next.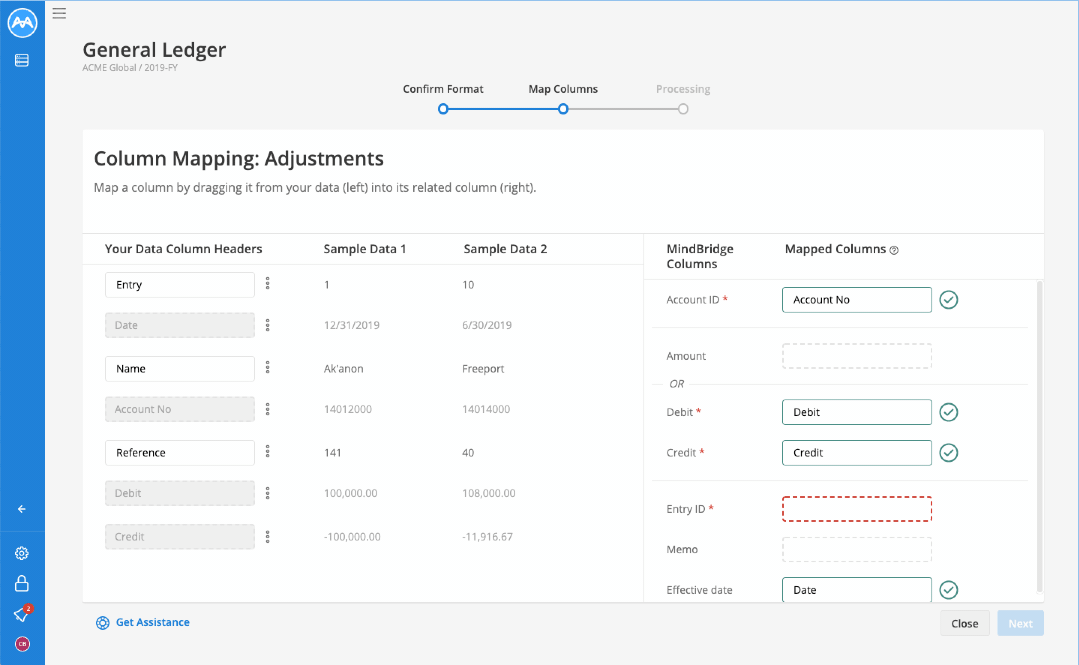 Running adjustments
After importing any adjustment files the option to Run adjustments will be available. Use this option to run these files through the analysis.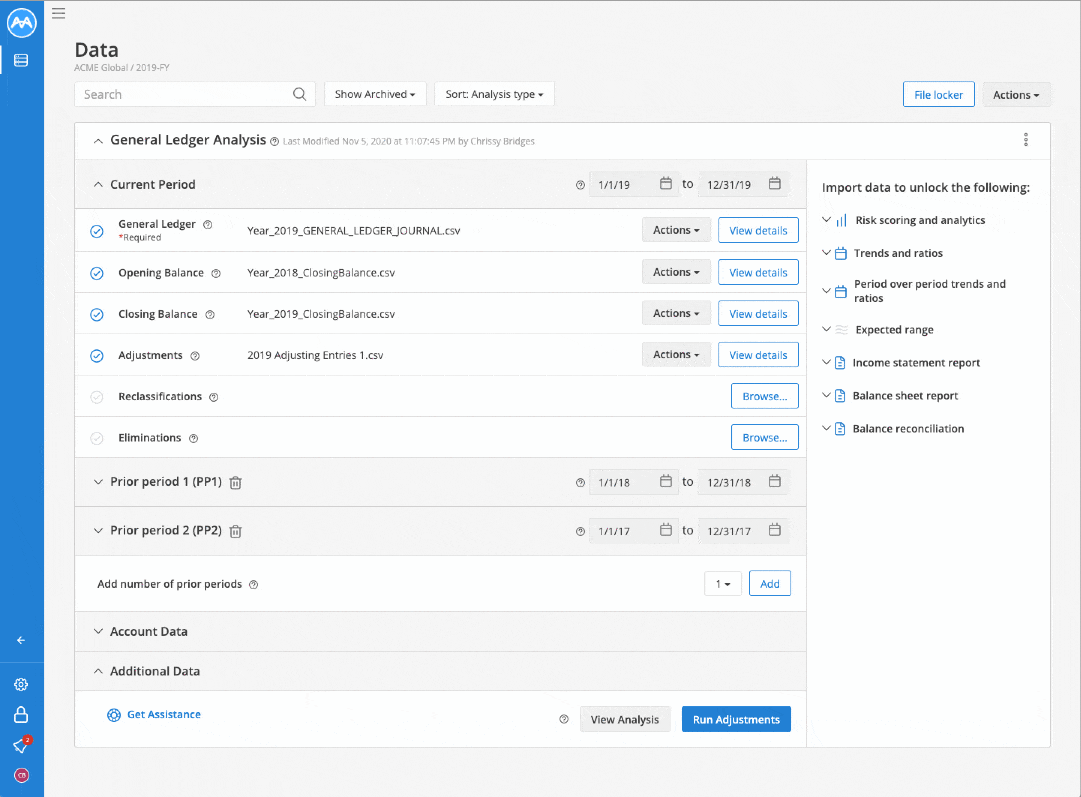 Note: The option to View analysis is still available prior to running the adjustment files through the analysis.