An engagement map is an essential planning tool that will help you to get the most out of MindBridge. It helps our teams align on timelines, training, and resources - including the data requirements from your clients.
Our engagement map can also help you identify libraries that you may want to set up based on industry, common financial account groupings, and custom ratios.
By completing an engagement map and reviewing it with your Customer Success Manager, we can better establish a clear line of communication with the appropriate audit managers in charge of each engagement. This helps ensure your teams have the right information (e.g., ERP guides and data requirements) at the right time.
Using the Engagement Map
The engagement map allows us to get detailed information about each engagement in advance so we can prepare you with anything you might need for each engagement. The Engagement map is broken up into four sections: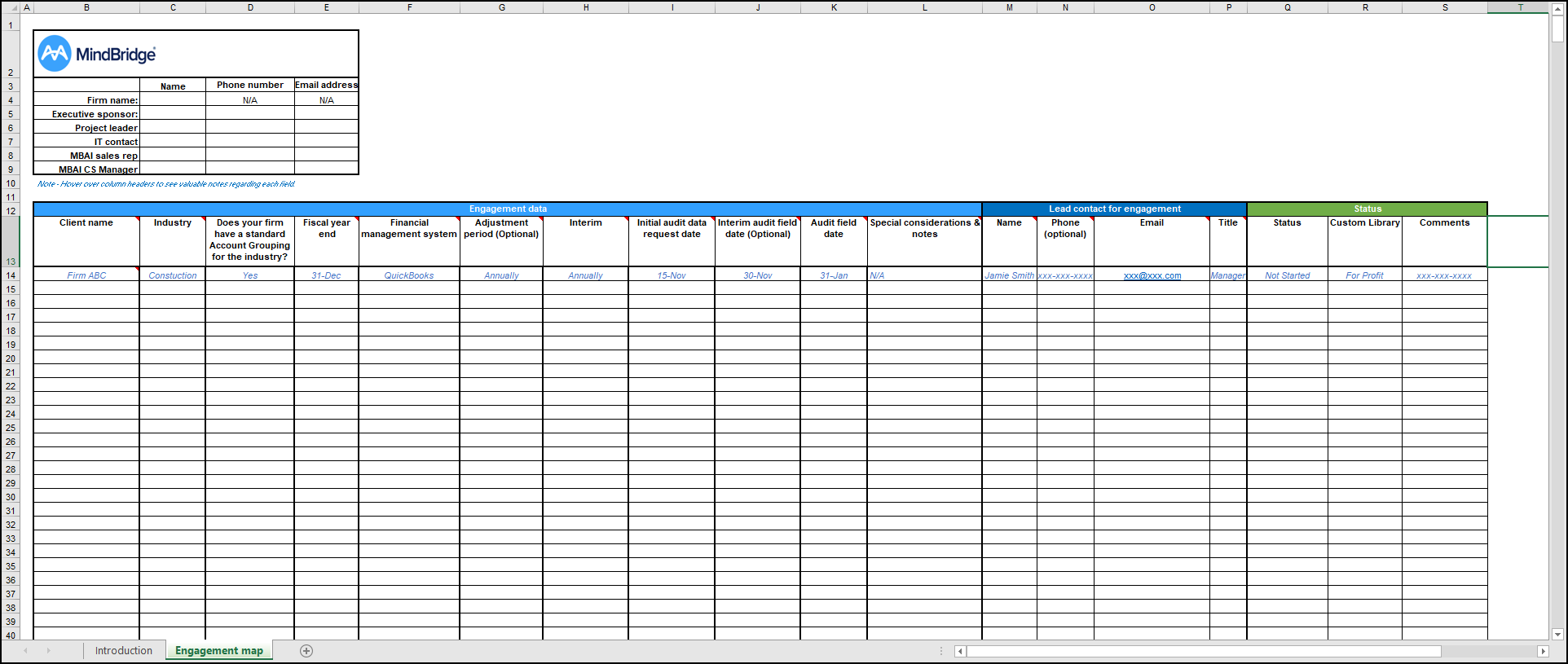 The section in the upper left of the sheet requires the following information about your firm: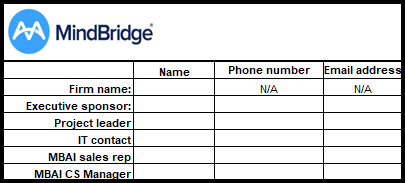 The leftmost section of the central area requires information about each engagement and requires the following information for your engagements, which are added to this worksheet as rows:

The center section of the central area requires information about the engagement's lead contact:

The rightmost section of the central area requires the following information:

Downloading the Engagement Map
You can download the engagement map using the link below!