Summary
Learn about the information found within the audit plan when exported in CSV format.
To learn how to export an Audit plan, review Audit plan management.


---
Overview
The CSV version of an audit plan export contains a single sheet.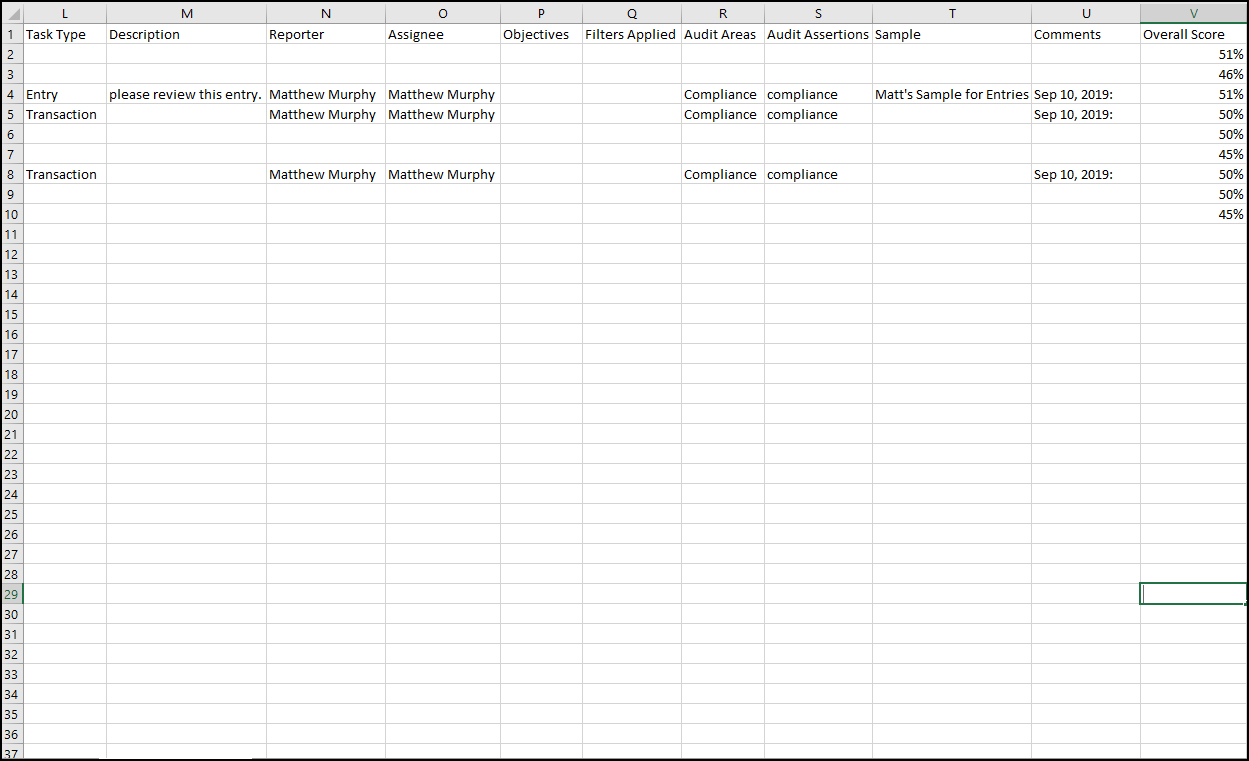 This export includes the following column headers:
Transaction ID
Type
Account
Account Description
Account Tags
Posted
Memo
Debit
Credit
User
Status
Task Type
Description
Reporter
Assignee
Objectives
Filters Applied
Audit Areas
Audit Assertions
Sample
Comments
Overall score
Also included is a column header for every control point, each containing the score given to the associated task or entry.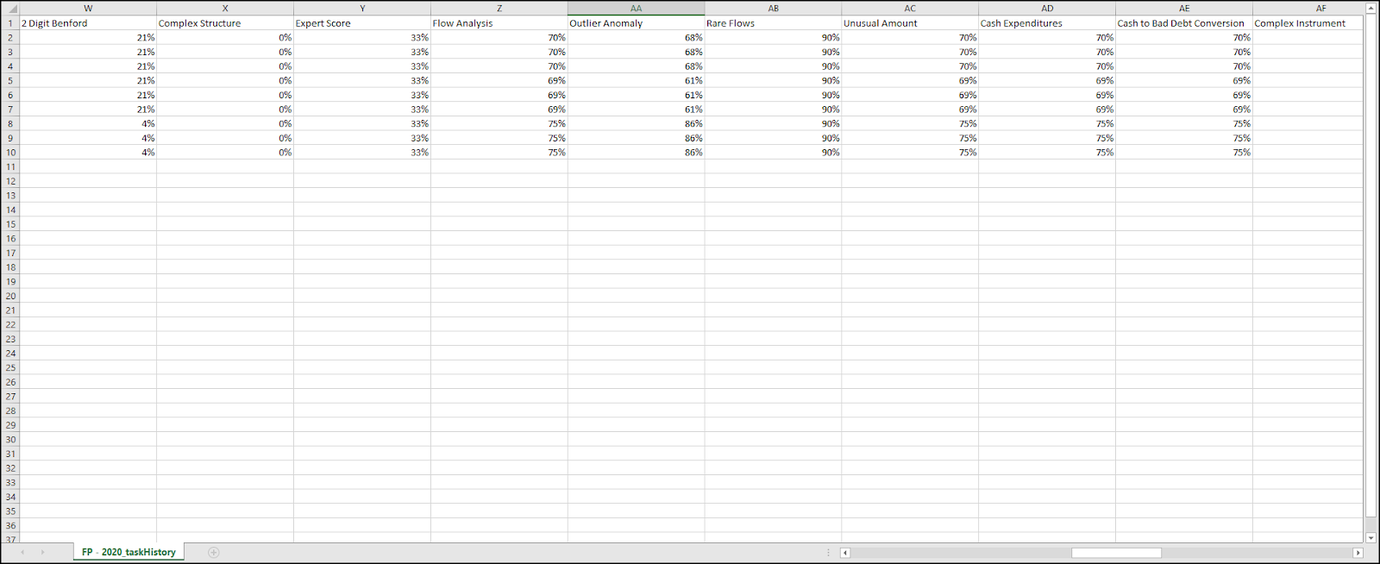 ---
Related Article