---
Summary
The following article would show how to convert the negative credit values into positives.
---
Resolution
If your data file contains separate Debit and Credit columns, all numbers in the file must be default positive balance before importing the file into MindBridge.
Here is an example of a negative credit value that must be converted: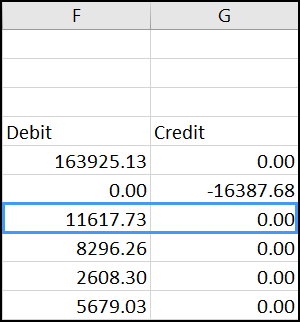 Note: if your data file contains a single "Amount" column, debits will be positive and credits will be negative.
Begin by selecting the column for conversion by clicking the column's header/name. In this example, we are converting column G: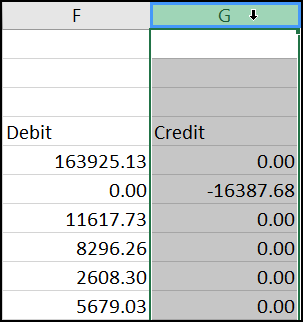 Hit Ctrl-C on PC or ⌘C on Mac to copy. Right click at the top of a blank column. Select Paste Special, then Subtract under Operation: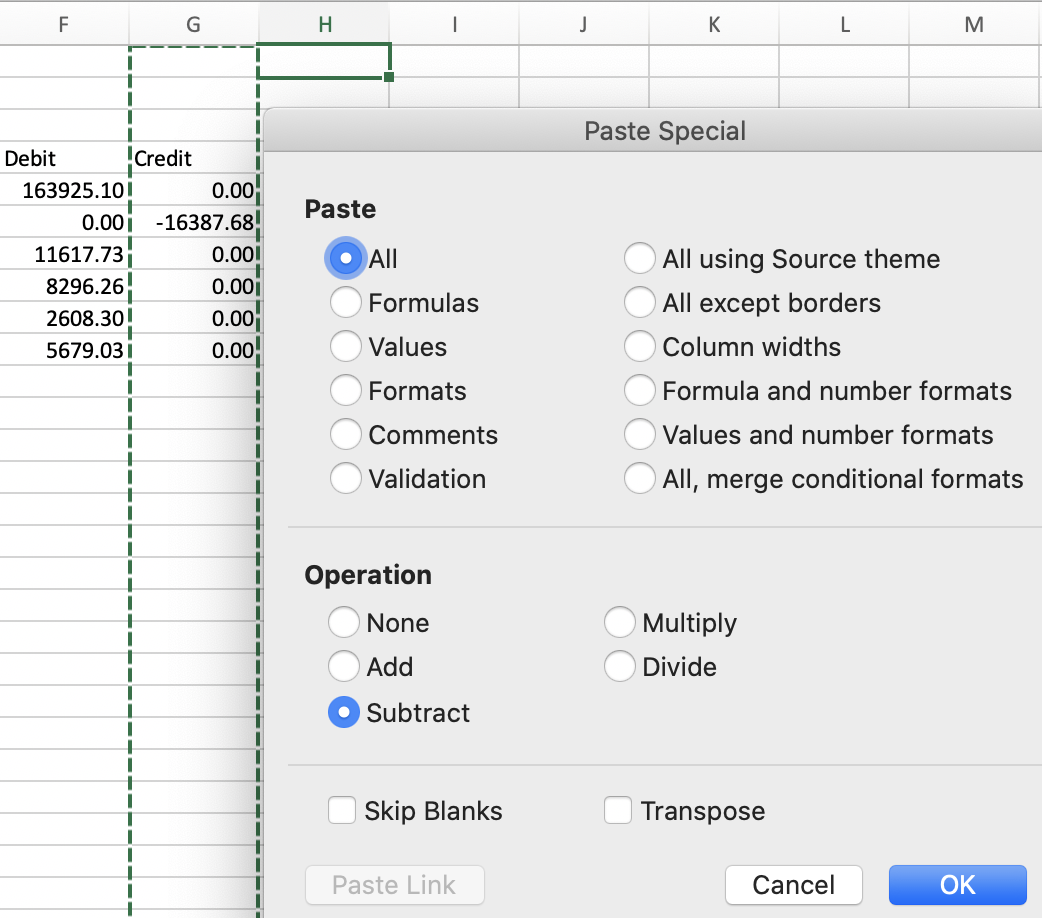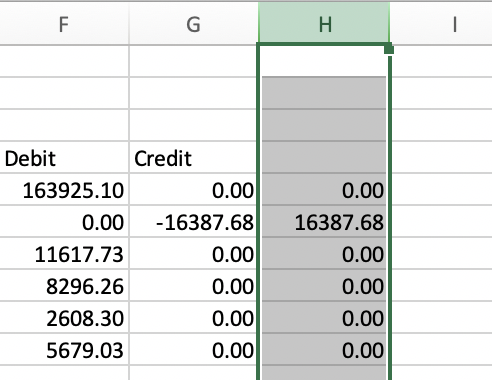 Rename the headers of your old and new columns as needed.