Summary
Learn about the Annotations dashboard for accounts payable and accounts receivable analyses.


---
Navigation
First, go to the Annotations tab.


---
View annotations
Use the chevron to the left of the Name column to display the graph and added filters, annotations, and comments.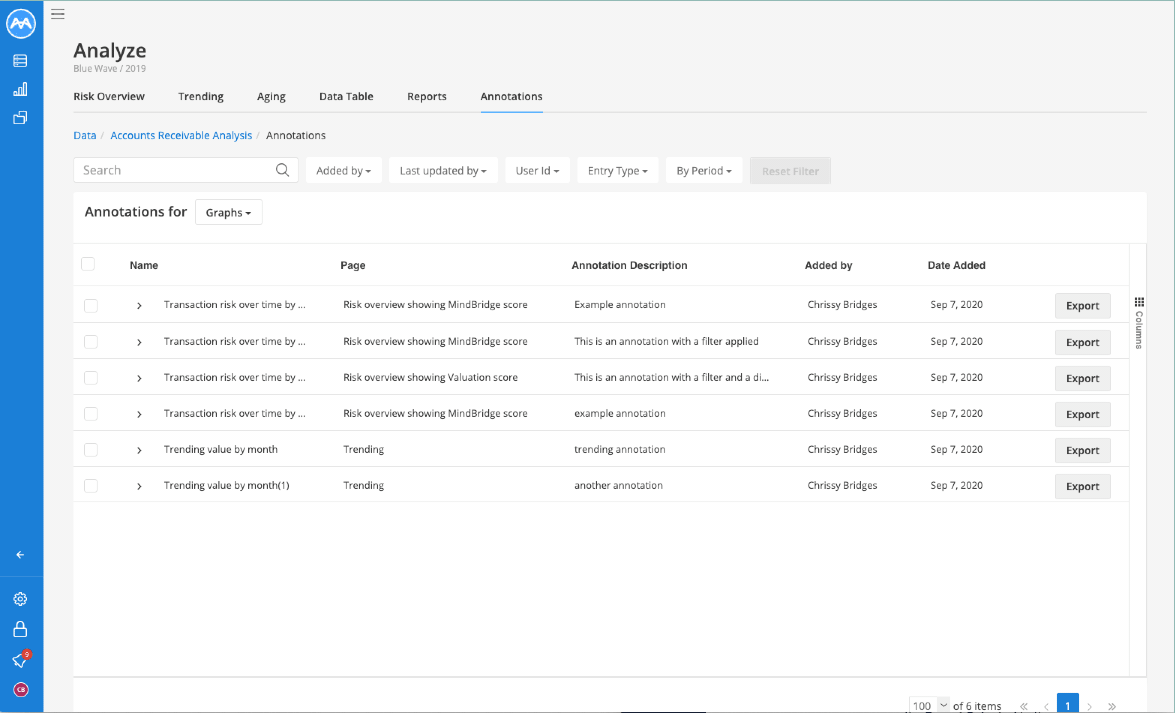 ---
Export annotations
Export a single annotation
Select Export on the row containing the desired annotation.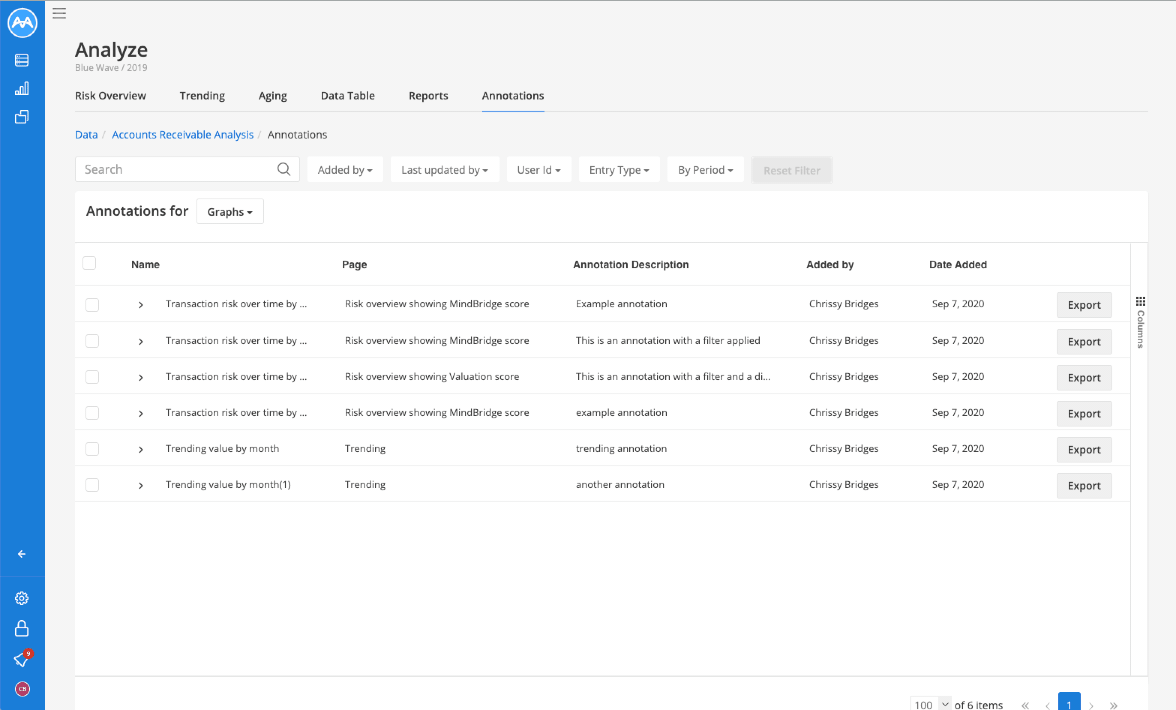 Export multiple annotations
Check the boxes on the rows for the desired annotations, or check the box left of the Name column to select all.
Export Selected.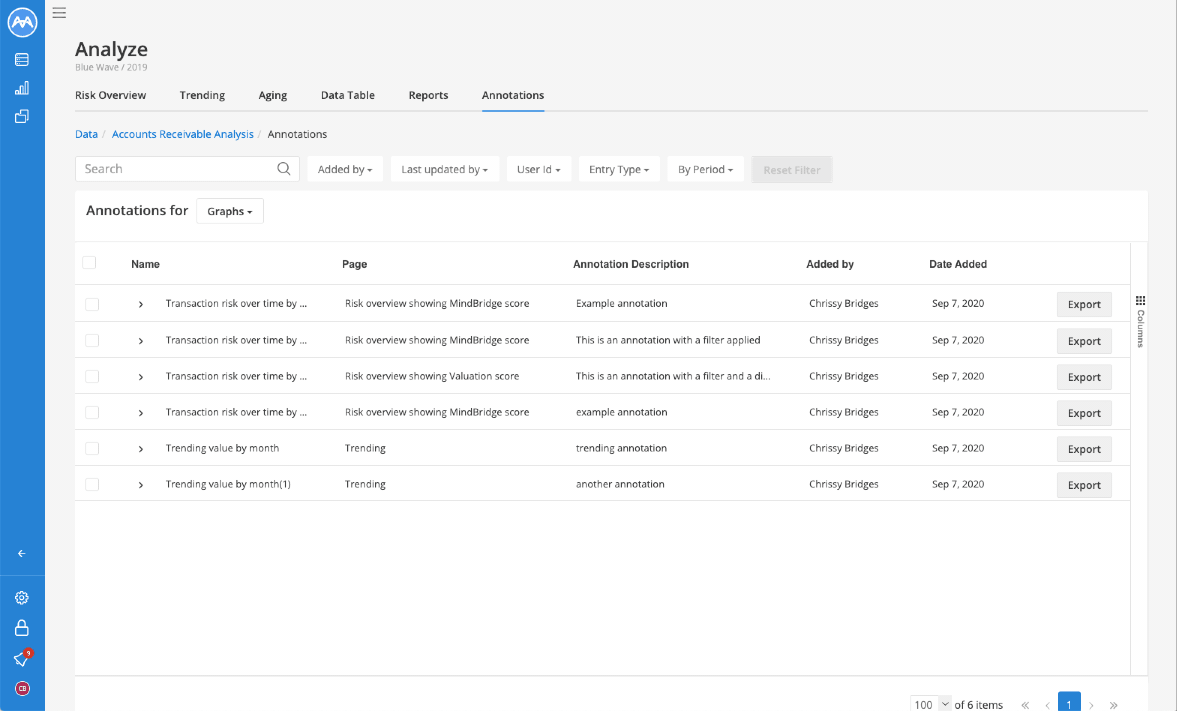 Learn about working with the annotations export.


---
Anything else on your mind? Chat with us or submit a request for further assistance.