Navigation
Procedure
The Triggered Control Points section is located on the right-hand side of the Risk Overview dashboard and lists the number of entries in the accounts receivable ledger that were flagged by each control point.
The control points are listed in ascending order, starting with those that were triggered the least.
Click on the drill down icon to the right of a control point name to navigate to the Data Table and review a list of the corresponding entries.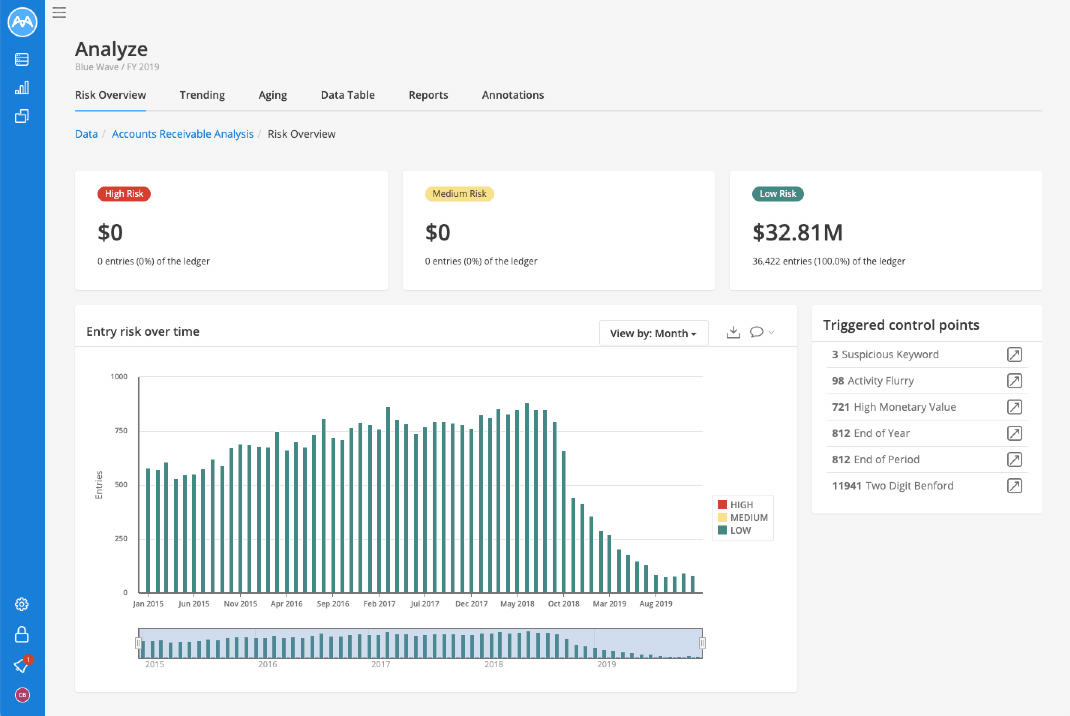 From the Data Table, you can investigate specific entries and find additional context as to why a control point was triggered.