Summary
The article talks about how we can view the triggered control points.


---
Navigation
---
Triggered control points
The Triggered Control Points section lists the number of entries in the accounts payable ledger flagged by each control point.
The control points are listed in ascending order, starting with those that were triggered the least.
Use the drill-down icon in line with a control point to go to the Data Table dashboard and review a list of the corresponding entries.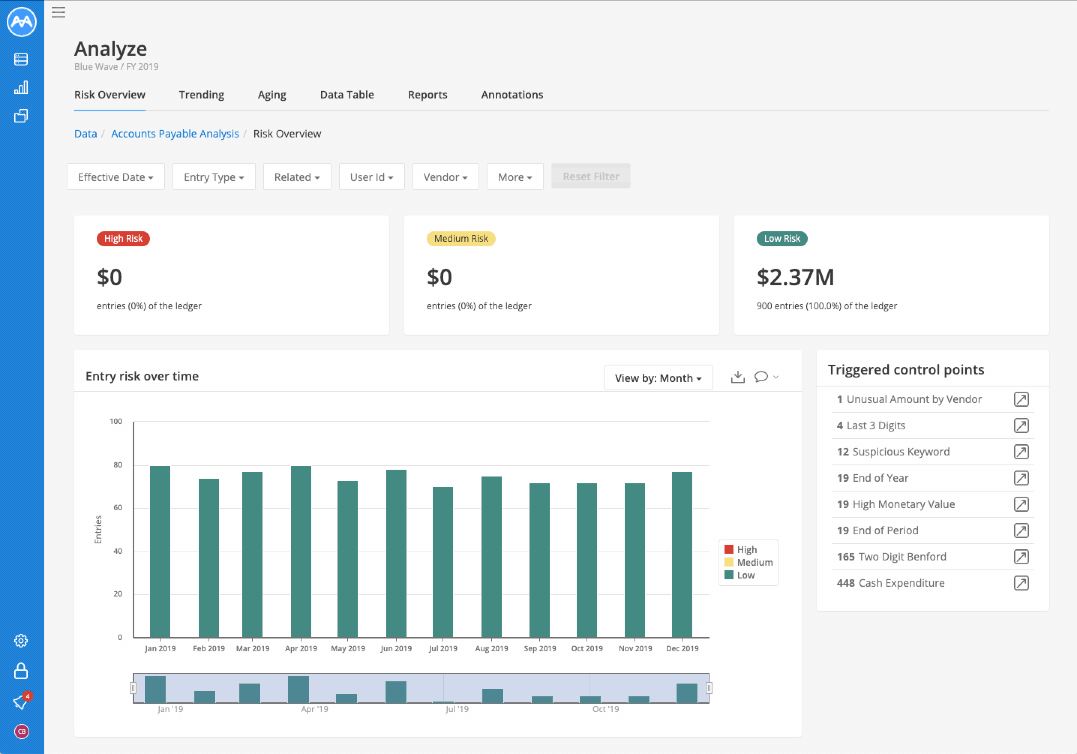 Using the data table, you can investigate specific entries and find additional context as to why a control point was triggered.


---
Anything else on your mind?
Head over to the community with your thoughts and inquiries! You can also chat with us, or, submit a request for further assistance.