Summary
You can export your annotations into an Excel spreadsheet. Learn a bit about the exported annotations file and what it contains.


---
Overview
The annotations export contains the following information:
Annotation details
Annotation Title
Creation Date
Created By
Last Updated Date
Last Updated By
Description
Comments
Underlying data in use by the graph
If you have annotations for multiple reporting periods (By Month, By Quarter, or By Period), go to the Annotation Report sheet and scroll down to see more annotations.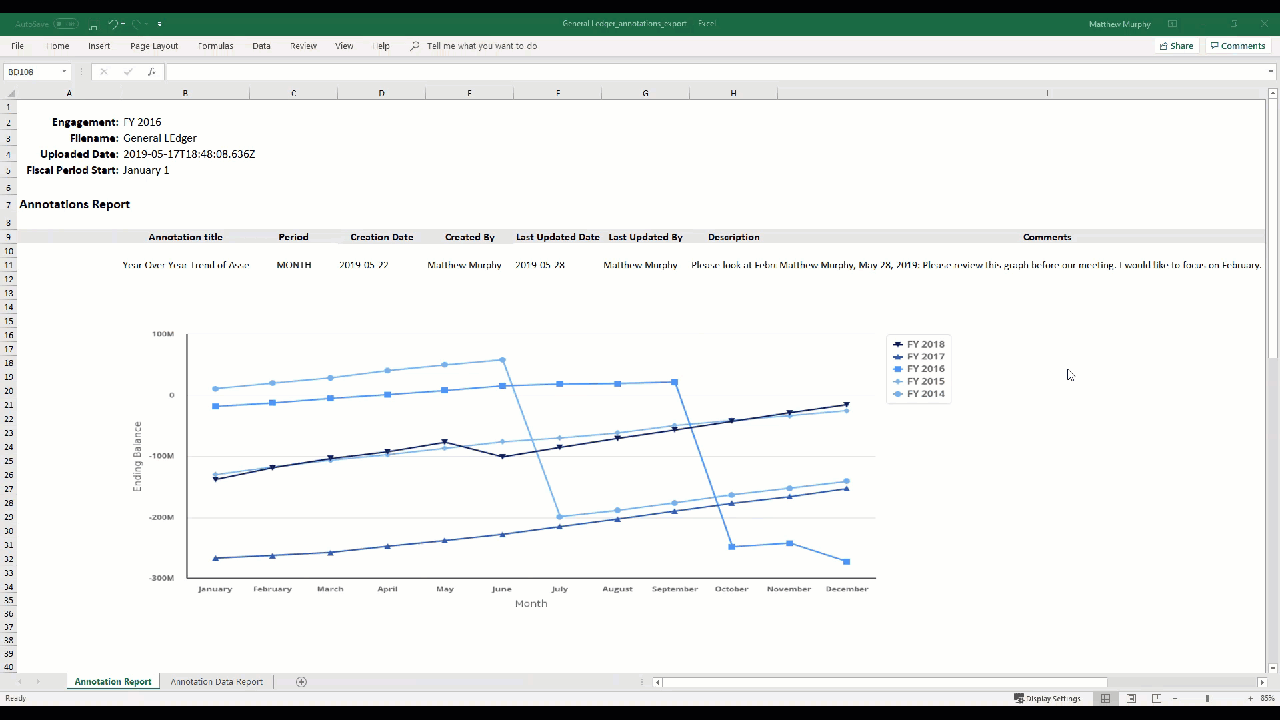 The underlying data used in the graphs are found in the sheet called Annotation Data Report.


---
Anything else on your mind? Chat with us or submit a request for further assistance.