Summary
Learn about the process of exporting a General Ledger file from PS Financials.
---
Instruction
Log in
Click Options (5th tab in) > Account Enquiry
Click the Criteria tab, select your periods (example: between First and last period), and click OK.
From Account Enquiry, click the Columns tab and Select:
Date / Debit / credit / Description / input date / nominal / nominal title / type
click Send to Excel.
Name your file, choose a save location, and click Save.
The chart below depicts the proper column mapping from PS Financial and MindBridge.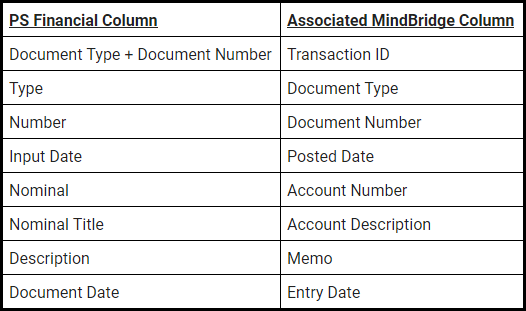 ---