Summary
Learn about the process of exporting a general ledger file from Prologue.


---
Instruction
1. Access the Trial Balance Detail by Segment with Reference Detail Report
Note: Due to the amount of data being generated, users will likely need to generate the report for each month in a fiscal year separately. If you need to generate multiple exports, concatenating the formatted files will be required before you import them into MindBridge.
2. Configure the report's parameters. The example below shows a report being generating for the month of February.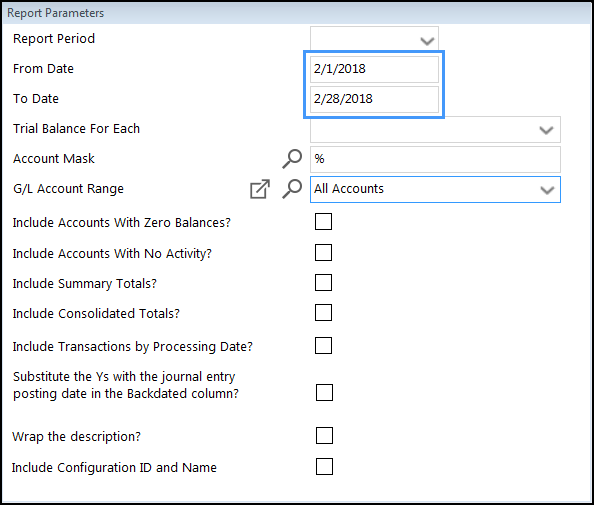 3. Once the parameters have been set, save the file type as Excel 12 with headers. The report will start downloading to your computer.

---
---