Summary
Learn about the process of exporting a General Ledger file from Microsoft Dynamics NAV.


---
Instruction
Note: If you have Microsoft Dynamics NAV 2013 & Higher you may need to enable the "Print & Send" ribbon to view the fields below.
Step 1: Access the general kedger
From the Departments tab, select General Ledger under Financial Management.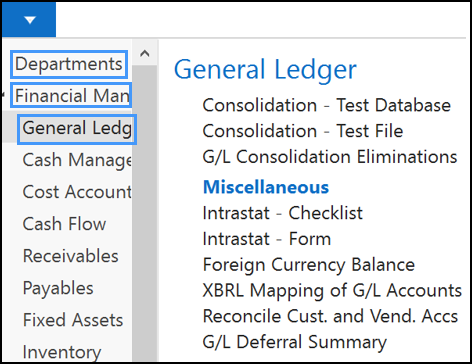 Scroll to the bottom of the list and select General Ledger Entries, located in the History section under Archives.


The General Ledger Entries contain opening balances that need to be filtered out.
Click General Ledger Entries to open the context menu, and click Advanced Filter.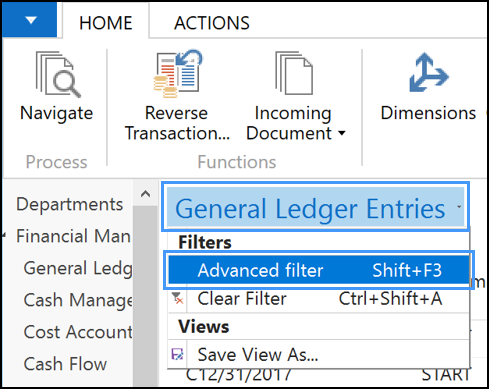 In the column menu, select Document No and type <>START in the text field.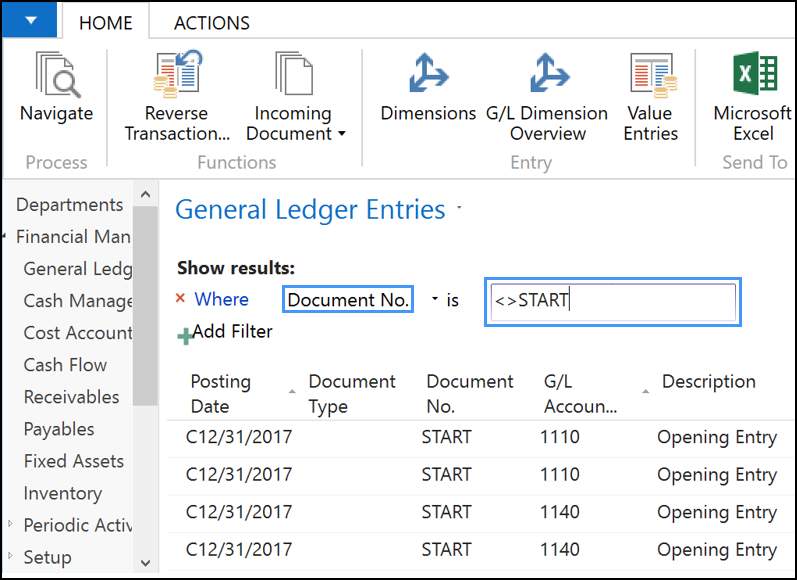 Press Enter and your results will now exclude opening entries.
Some columns that aren't set in Dynamics NAV may also be useful to MindBridge.
There are some other columns not in the default column set but are useful to MindBridge analysis.
To see more columns right-click on any column header to view the context menu and select Choose Columns...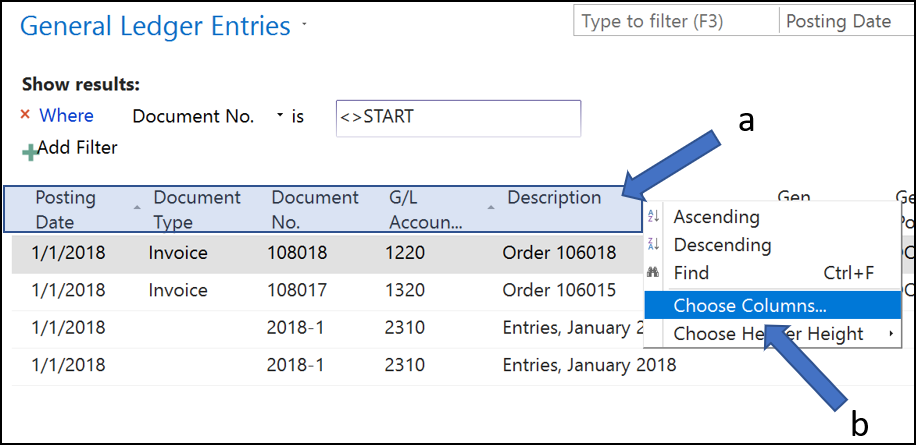 The Customize General Ledger Entries window will open, and from here you will choose additional columns. Be sure to include the columns labeled Required in the screenshot below.
Columns labeled Optional is not required but can bring additional insights to the analysis. Columns labeled Additional aren't used in MindBridge but will be included in the Data Table for reference.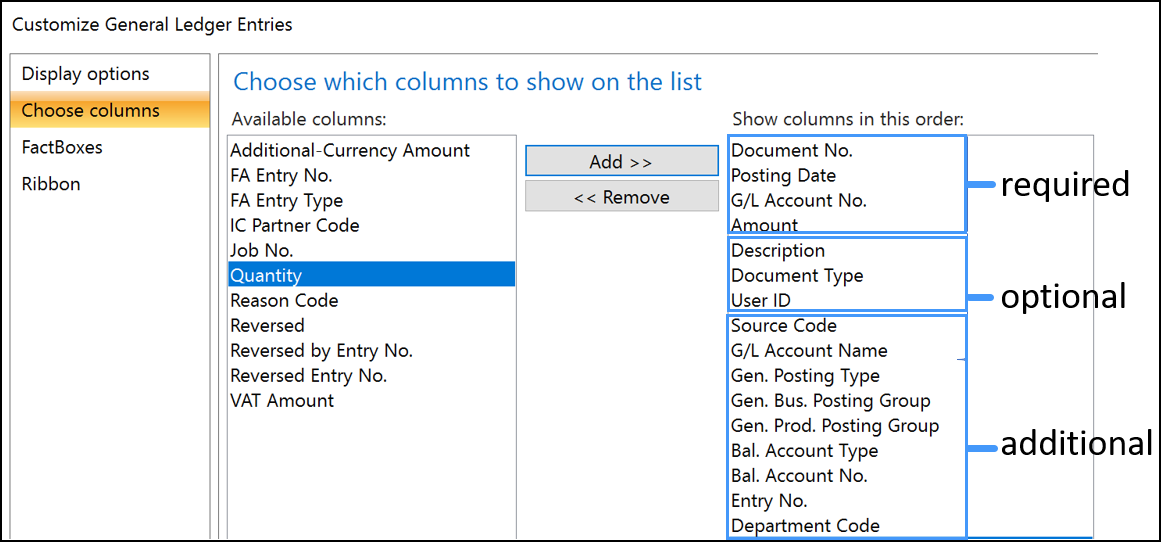 Use the Microsoft Excel button in the Ribbon's Send To tab and follow the dialog boxes. Be sure to save your results as XLSX.

---
Additional considerations