Summary
Learn about the process of exporting a General Ledger file from Microsoft Dynamics Great Plains (GP).


---
Instruction
From the Microsoft Dynamics GP menu, select Smart List.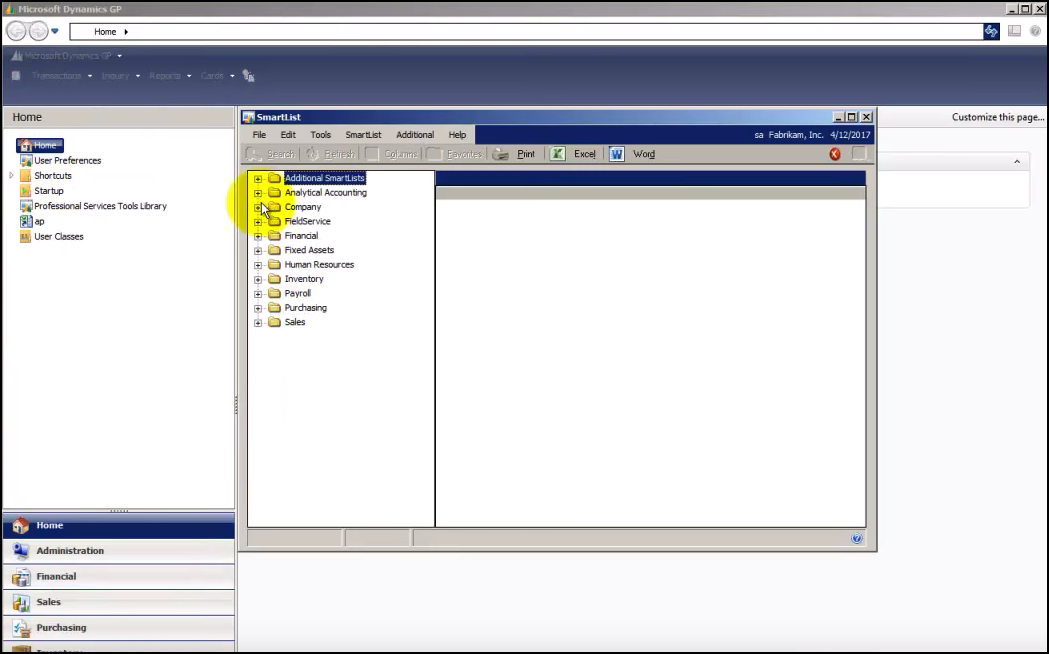 Navigate to Financial → Account Transactions and select the first sub-group marked with the asterisk (*).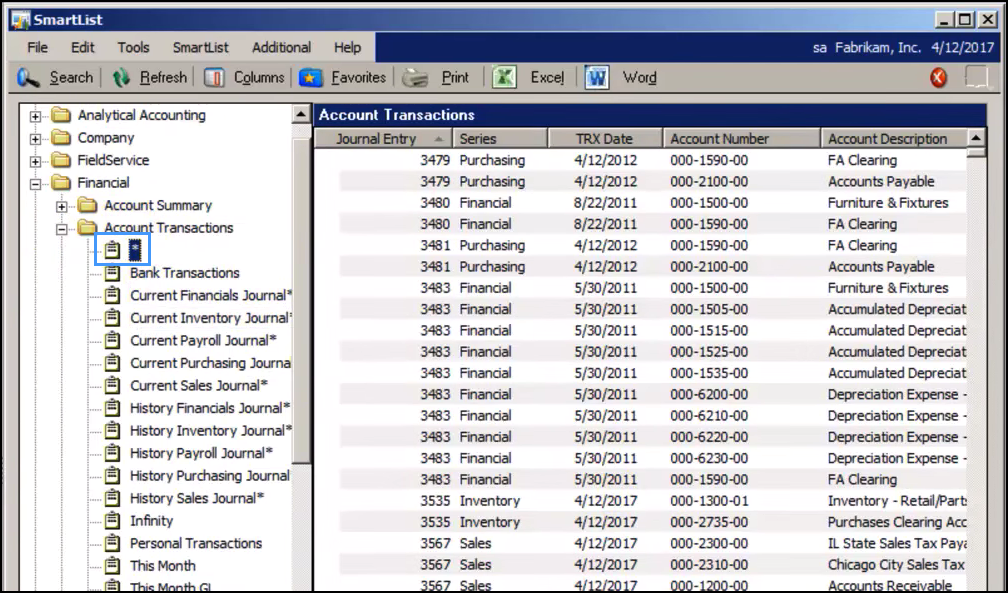 Add these additional columns: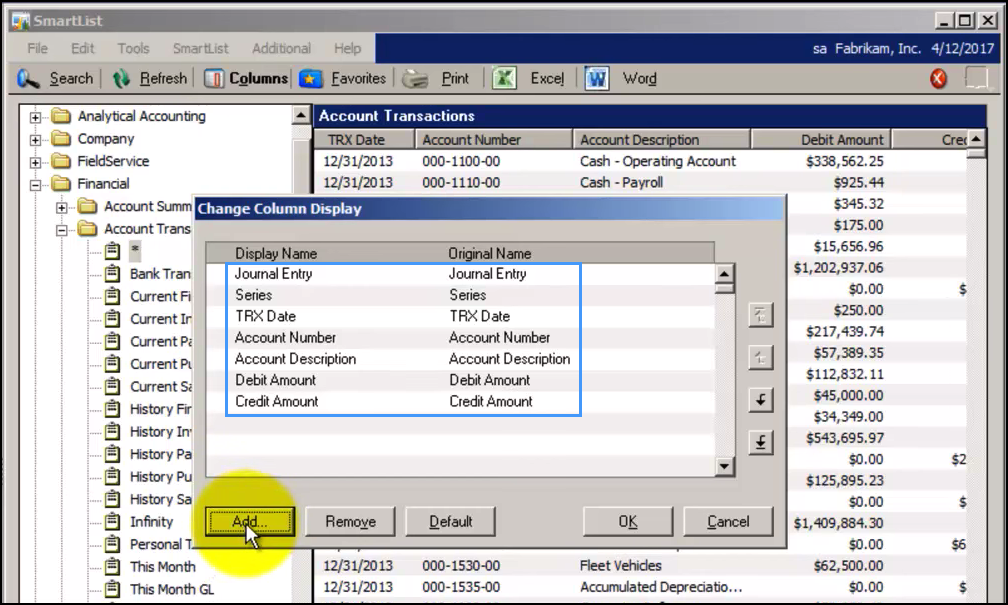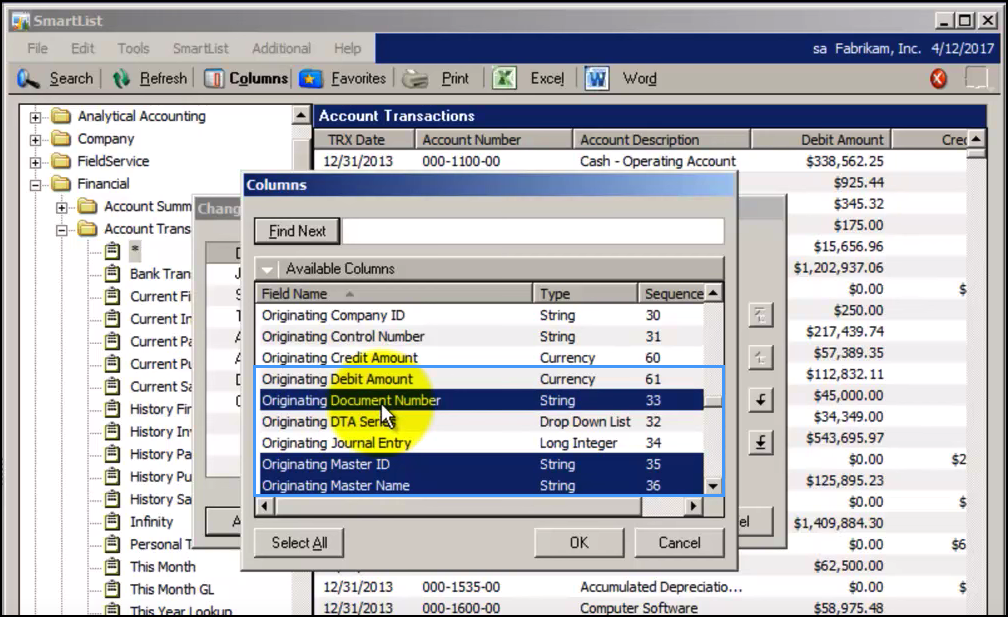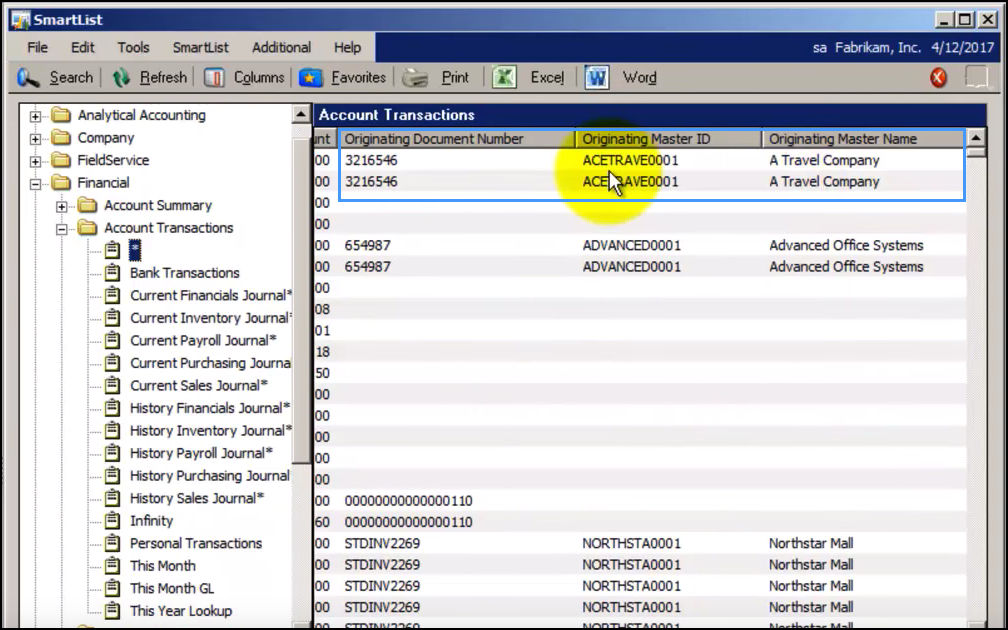 ---
Optional) Including Users and Other Columns
Save as a Favorite, then select Search.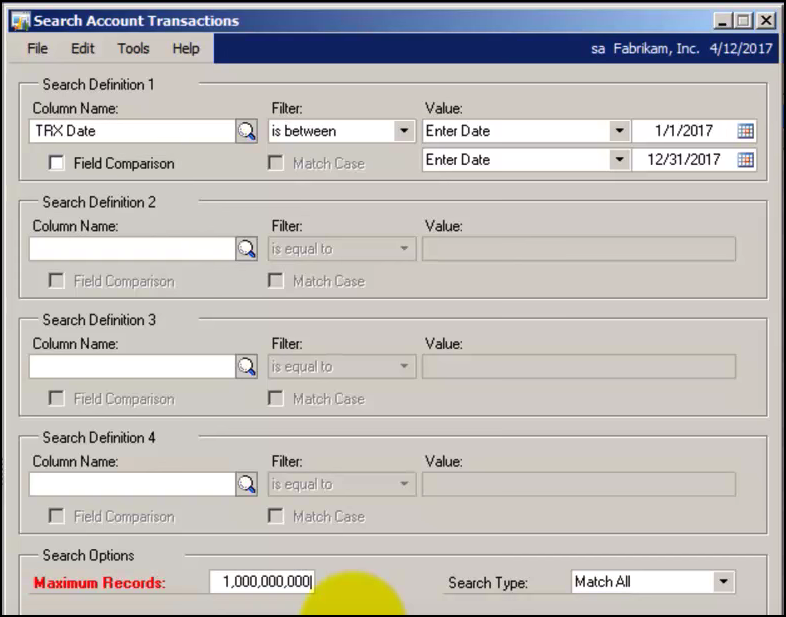 When you have the results, Export to Excel.