Summary
Learn how to export a general ledger file from Epicor.


---
Steps to export a general ledger
Navigate to the Business Activity Queries (BAQ) section within your System Manager.
Select BAQ.
Select from the GL Report.
Select "rules" on a per report basis. This ensures that the selected report meets MindBridge's required data criteria including Transaction ID, Account Number, Account Description, Posted Date, Amount (or Debit + Credit), Memo, User, and Transaction Type.
Click into the "Analyze" tab to test the Query.
Right-click in the rules selection area to see the copy and paste options.
You can either select "Copy All" to paste into Excel later or "Copy to Excel" to export directly to an Excel sheet.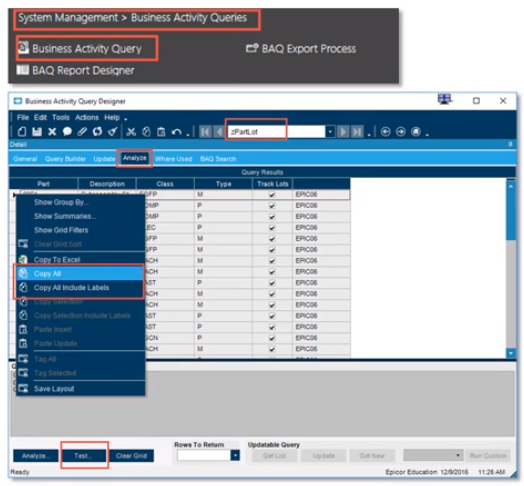 ---