MindBridge has been integrated with Microsoft Azure Active Directory (AD), allowing you to use Single Sign-On (SSO)!
You likely have an account in Azure AD if your organization uses Office 365 for email, and this integration allows you to use those same credentials to log in to MindBridge.
Your IT department may have integrated your internal AD with Azure AD using a variety of different methods. Most (or all) of these methods are compatible with MindBridge's single sign-on integration.
No special configuration is required on either your end or ours. As long as your User Principal Name in Azure AD matches the email address used with MindBridger, you can sign in.
Simply click the Microsoft button from the login screen to begin.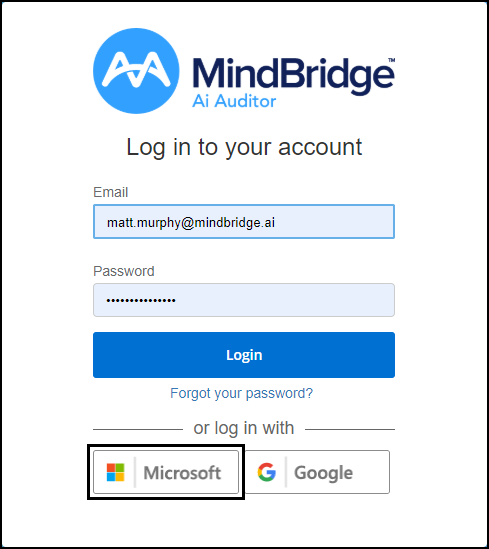 Note: If your organization's Tenant Administrator invited you via a different email address, you won't be able to use a different email address.
You will be redirected to a page where you can log in using your Microsoft account credentials.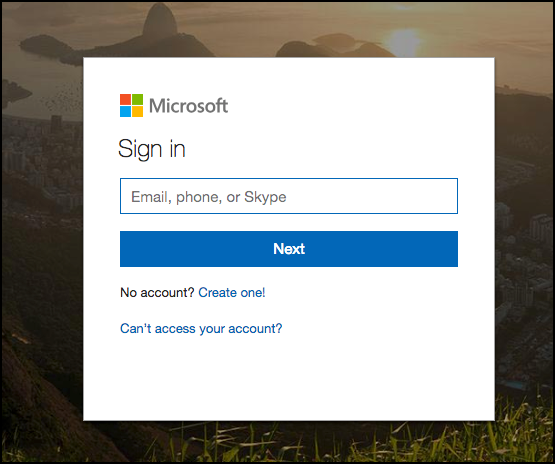 Technical Details
Generally, this would only come up during the early pilot phase of an Office 365 deployment.
If you have any questions, please contact support by using the in-app chat feature, reaching out to your assigned Customer Success Manager, or by emailing support@mindbridge.ai directly.