What's new in MindBridge?
This release we focused on broadening our configurable ledger analysis* ("CLA") — our most flexible analysis to date. With a new template for payroll analytics, MindBridge can help your team identify areas of risk and monitor anomalous behavior within your payroll function.
The results of these analytics can be used to drive outcomes with stakeholders, but communicating the value of your evidence-based insights can be challenging, especially if you don't know why entries have different risk scores.
Now, you can gain a deeper understanding of 100% of your dataset's risk score results through all-new visualizations. These graphs situate entries of interest within the context of the larger dataset, so you can curate key insights to help you evolve your automated detective controls and quickly respond to your shifting business landscape.
*Note: As of June 2023, CLA has been renamed to MindBridge Flex analysis.
---
New capabilities for Q2
MindBridge releases 4 updates a year that include new capabilities and features.
Contextualize risk scores with expanded entry details
Drill into any entry within the data table of your CLA analysis, and you'll be taken to the expanded entry details page. This new page provides visualizations for all of your risk scores and control points so you can see exactly how risk is distributed across your dataset. Leveraging this page, you'll be able to make faster, more confident testing decisions. Even more, you'll be able to collaborate on, export, and explain your key insights in meetings, reports, and wherever else you need them.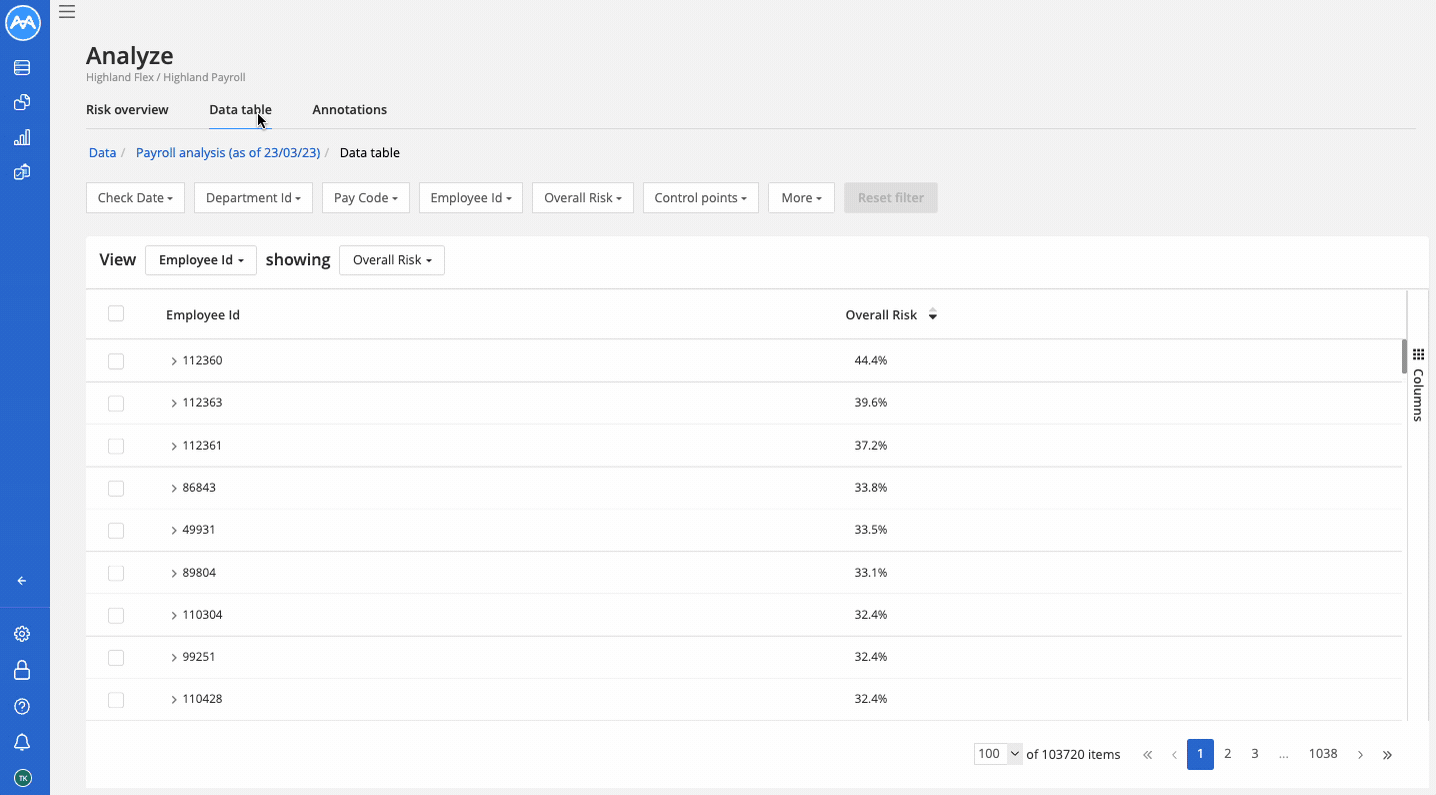 Learn more about expanded entry details
New use case for CLA: Payroll analytics
This new analysis template offers a unique set of risk scores and control points to help you develop a deeper understanding of your payroll function. With these new purpose-built payroll analytics, you'll be able to quickly surface changes in behavioural trends, surges of activity, interesting, unusual, or duplicated payments, and much more.
Learn more about the payroll template for CLA


---
Improvements
Usability
New "ERP" (Enterprise Resource Planning) labels applied throughout the MindBridge app (previously "FMS" or "financial management system")